October 30, 2020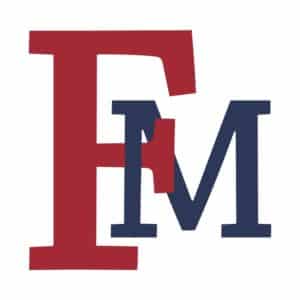 Director of Counseling and Testing (21-11)
Francis Marion University invites applications for a Director of Counseling and Testing who will provide clinical services that meet the mental health needs of a diverse student body. The Office of Counseling and Testing (OCT) is the primary mental health service for Francis Marion University students providing services to help students cope with college and life pressures that threaten persistence in college and enhance or learn skills that optimize personal effectiveness. The Director of the OCT provides strong leadership and an innovative vision for the mental health of our students.
Responsibilities include but are not limited to:
Develops long-range plans and objectives for the Counseling and Testing Center
Responsible for the development and monitoring of all budgetary matters for the Office of Counseling and Testing Center program
Works with the University community to ensure timely response to all student-counseling needs
Provides screening, assessment, and counseling services to University students
Responsible for coordination of academic services for students with disabilities

reviewing documentation
meeting with students and their parents to develop a plan
communicating with faculty and staff to ensure the provision of accommodations

Serves as liaison between Francis Marion University and vocational rehabilitation services
Provides training and supervision to pre-professional students enrolled in the Master of Science in Applied Psychology – Clinical/Counseling Program at Francis Marion University
Coordinates testing center operations for prospective and current students and external users who pay for testing services
Qualifications:
Doctoral Degree in Psychology
Excellent oral and written communication skills
Ability to establish and maintain effective working relationships
Knowledge in psychological theory, assessment, and practice techniques
Licensure or ability to be licensed as a Licensed Psychologist or Licensed Professional Counselor in South Carolina
Knowledge of psychological and educational outreach needs of college students
Knowledge of alcohol and other drug counseling techniques, intervention strategies and educational techniques, highly desired
Experience in working with culturally diverse population highly desired.
FMU Preferences: Doctoral degree in Psychology. Counseling experience in higher education setting.
State Requirements: A master's degree and professional experience in a human service or social service program.

State Classification: Human Services Coordinator III (GA70)
Band/Level 7/1
Salary: Commensurate with qualifications and experience.
Materials Needed:
1. Letter of Interest (Referencing Position Number 21-11);
2. Copies of all transcripts (official transcripts will be required of the successful candidate);
3. Copies of all licenses and related certifications;
4. Resume;
5. The names, addresses (both mail and email), and telephone numbers of three references, and;
6. FM Staff Application.
To obtain the FM Staff Application, please click here
Send Application Packet to: Dr. Charlene Wages, Vice President for Administration and Planning, Francis Marion University, PO Box 100547, Florence, SC 29502-0547 or FAX to (843) 661-1202.
Review of applications will begin immediately and will continue until the position is filled.
Minorities and Women are strongly encouraged to apply.
An Affirmative Action/Equal Opportunity Institution