August 25, 2021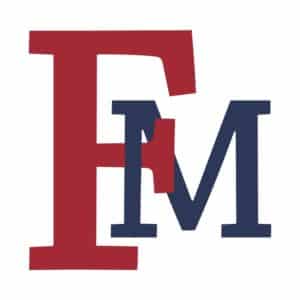 Director of Investor Relations-NESA (21-89)
Temporary Grant FTE Position
The Francis Marion University and the North Eastern Strategic Alliance (NESA) invite applications for a Director of Investor Relations who is responsible for planning, developing, implementing, and managing NESA's investor relations program.
A qualified candidate's duties will include but are not limited to:
Cultivates and maintains relationships with NESA investors to encourage ongoing support for the organization and to solicit additional support
Proactively identifies and solicits support from major companies who may be interested in supporting the NESA Foundation and state matching funds program; actively identifies and recruits new board-level supporters
Plans and executes professional events including an annual legislative reception, periodic investor appreciation events, and other events as directed
Serves as Secretary to the NESA Board
Identifies, pursues, and administers potential state, federal, and private sector grant funding opportunities
Works closely with all NESA personnel to achieve organizational goals
Performs other duties as assigned by the Executive Director
Job Responsibilities
Must be able to communicate in English via telephone for incoming and outgoing calls and in person 100% of the time
Must be able to interpret handwritten and typewritten documents 100% of the time.
Must be able to travel by vehicle up to 50% of the time
Must be able to load and unload conference materials, visual aids, recording devices, etc. weighing up to 25 pounds 10% of the time
Must be self-directed and motivated
Must possess excellent communication skills
Must be able to work non-traditional hours such as occasional weekends and some early morning and late evening functions
Must have knowledge of available resources throughout the state
Must have knowledge of public relations and fundraising programs and methods
Must have the ability to plan, organize and implement complex special projects and events
Must be able to establish and maintain effective business relationships with current and prospective clients
NESA Preferred Qualifications:Bachelor's degree in marketing, mass communication, public relations, or related field and three (3) years of experience in public relations, sales, fundraising, event planning, and marketing.  Excellent written and oral communication skills required with excellent command of the English language.  Excellent computer skills with a variety of software required.  The successful candidate must possess the ability to work accurately in a fast-paced environment.
Salary: Salary commensurate with qualifications and experience, plus benefits.
This is not a Francis Marion University FTE position, and is grant-funded.
Application Materials:
Letter of Interest (referencing position number 21-89);
The names, addresses (both mail and email), and telephone numbers of three references
Resume;
Copies of all transcripts (official transcripts will be required of the successful candidate) and;
FMU Staff Application.
To obtain the FMU Staff Application, please click here.
Send Application Packet to: Dr. Charlene Wages, Vice President for Administration, Francis Marion University, PO Box 100547, Florence, SC 29502-0547 or FAX to 843-661-1202.
Review of applications will begin immediately and will continue until the position is filled.
Minorities and Women are strongly encouraged to apply.
An Affirmative Action/Equal Opportunity Institution