September 10, 2018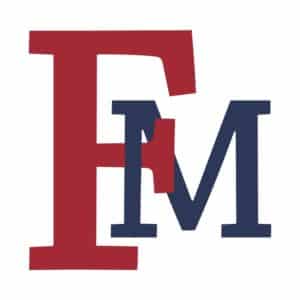 Graduate Student Services Coordinator (18-87)
Francis Marion University invites applications for a Graduate Student Services Coordinator. The successful candidate will work across the various Graduate Programs at FMU to manage admissions data, recruit and counsel students planning to attend a graduate program at Francis Marion University, and participate in "Graduate School Fair" programs in South Carolina, the Southeast, and other regions.
Other responsibilities include, but are not limited to:
Recruiting students to FMU through established recruiting protocols, including marketing efforts, campus and private visits, and presentations,
Assisting Graduate Programs with evaluating applications of prospective Francis Marion University graduate students,
Counseling with and providing information to prospective graduate students about the admissions process and providing information about campus academic departments and support services,
Data Collection from our applicants, including demographic data and other data to assist in grant writing,
Working closely with the Director of Admissions to manage enrollment data from the Graduate programs,
Assisting as needed in Undergraduate Admissions duties and events,
Participating in training to develop the professional skills needed for success in enrollment management
Start Date: Graduate Student Services Coordinator to assume their position as soon as possible.
State Requirement: A bachelor's degree and experience in student services programs.
FM Preferences: A master's degree and 3 years' professional experience. College Admissions experience preferred. Knowledge of FMU's graduate and undergraduate admissions and financial assistance policies and procedures. Ability to travel extensively and work a flexible schedule. Excellent oral and written and verbal communication skills, excellent people and advocacy skills. Attention to detail, competence with data and technology-based systems, including office/business applications, and the ability to work in a fast-paced, team-oriented environment are critical to the success of this position. Must be able to act as a liaison with the quickly growing graduate programs at Francis Marion University.
State Classification: Student Services Program Coordinator II (CB70)
Band/Level: 5/1
Materials Needed:
1) Letter of Interest (Referencing Position Number 18-87);
2) Copies of all transcripts (official transcripts will be required of the successful candidate)
3) Resume;
4) The names, addresses, and telephone numbers of three references; and
5) FM Staff Application;
To obtain the FM Staff Application, please click here.
Send Application Packet to: Dr. Charlene Wages, Vice President for Administration, Francis Marion University, PO Box 100547, Florence, SC 29502-0547 or FAX to (843) 661-1202.
Review of applications will begin immediately and will continue until the position is filled.
Minorities and Women are strongly encouraged to apply.
An Affirmative Action/Equal Opportunity Institution