September 1, 2023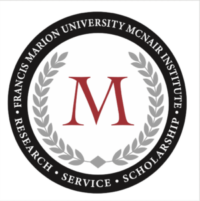 McNair Research Update: New Fellows for 2023-2024
The McNair Institute of Research and Service is pleased to welcome Dr. Caroliniana Padgett and Professor Lisa Pike as the 2023-2024 McNair Research Fellows. Dr. Padgett is an Associate Professor of Economics as well as the Area Coordinator of Economics. Professor Pike is an Associate Professor of Biology. The collaborative fellowship will further the mission of the McNair Institute by working to increase sustainability efforts on and off campus through a variety of programs and outreach.
Curating connections across disciplinary divides is a major objective for this project. Dr. Padgett and Professor Pike are leading by example as they meet with Dr. Jennifer Titanski-Hooper, Assistant Professor of Geography and Director of the McNair Institute, in order to review and evaluate how each currently incorporates sustainability in and out of the classroom. "No matter what discipline you are in, sustainability is going to touch that in some way", said Pike. They also plan to bridge the gap by holding a workshop in November. The goal of which is to streamline the overall focus of sustainability on campus. "I think that this is one way that we can incorporate something from every single direction and help resolve the problems" said Dr. Padgett.
"For the last 20 years we've known that higher education is going to play a big role in sustainability and in creating a sustainable society." said Pike. It is the hope of both fellows that, armed with a more comprehensive understanding of sustainability, FMU graduates will in turn make more intentional decisions in not only their careers but in their everyday lives. "This is how we make generational changes" said Dr. Padgett.
For more information about Dr. Padgett or Professor Pike and their research you may contact them via email or connect with the McNair Institute online, @McNairInstituteFMU on Facebook and Instagram.