FMU Psychology alumni from both the undergraduate and graduate programs go on to achieve success in a wide range of careers.  The Department hosts an annual Alumni Event in which students can come back to visit with their peers and professors. This event is typically held in the fall. You may contact the FMU Alumni Office for more information.
Update your contact information on file with the Psychology Department using the form at the bottom of this page. Please make sure that we are able to keep in touch with you regarding important news and events!  We encourage undergraduate and graduate alumni to update their contact information periodically. We like to keep all alumni informed about the annual Psychology Alumni Event, which is held in October. We look forward to hearing from you!  In addition, we hope that all current undergraduate and graduate students, alumni, and friends will follow us on Facebook at FMU Psychology for announcements, upcoming events, interesting news, and educational/employment opportunities.
If you would like to make a donation to the Department of Psychology at Francis Marion University, then please fill out the form at the link below and designate the Department of Psychology as the recipient.  If you have questions about other ways to make a donation to the University or the Department, then please contact the FMU Foundation Office at 843.661.1295.  Make a donation to support FMU Psychology here. Thank you for your contribution! Your donation makes it possible for us to support students in a number ways, such as providing scholarships for graduate students, bringing in renowned speakers, and making funds available for student research and travel.
ALUMNI SPOTLIGHT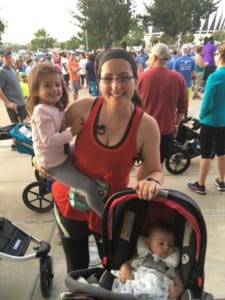 Dr. Ralitsa Stoyneva Maduro
Since leaving us in 2011 with a Masters' of Science in Applied Psychology-Clinical Ralitsa has had two babies, earned a Ph.D. in Applied Experimental Psychology and started employment as Biostatistician at Sentara Healthcare.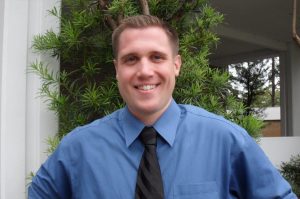 John Schwartz, MS, had a remarkable impact on  the community as well as his collaborators during his internship with the McLeod Family Residency Program.  Read about it here!
FMU Psychology Alumni Form