March 29, 2021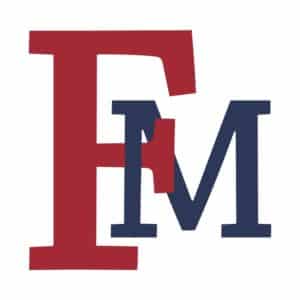 Prepare for Graduation
New Seniors
Preparing for Graduation – Senior Review
Seniors may schedule a Senior Review with the Registrar's Office when you have earned 87 credit hours.  Please call us at 843-661-1175 or email Sara.Rodriguez@fmarion.edu or Registrar@fmarion.edu to request a Senior Review.

Do not request a Senior Review during the semester in which you are graduating.  A Senior Review is an audit of your coursework towards completion of your degree program.  This same audit is performed by the Registrar's Office after a student applies for graduation.
Course substitutions
If there is an approved course substitution, this authorization should be communicated to the Registrar's Office at Registrar@fmarion.edu by the department chair or dean.
Graduating Seniors
Graduation and Commencement
FMU confers degrees three times during the academic year:
At the end of the Fall semester
At the end of the Spring semester
At the end of the Summer terms
Formal commencement ceremonies are held in December and May.  Students graduating in the summer can elect to participate in the Fall commencement ceremony.  Those applicants should indicate August as the graduation date on the graduation application.
Deadlines to Apply for Graduation
May graduation – Apply by March 1
Summer graduation – Apply by June 15
Fall graduation – Apply by October 1
Apply for graduation online OR complete a paper application in the Registrar's Office prior to the appropriate deadline.
Upon receipt of your graduation application, Registrar's Office personnel will review your academic record to ensure all requirements are completed or in progress.  This may take 1-2 weeks after submission, due to the volume of applications being submitted.  Then, each student will receive an email from the Registrar's Office indicating one of the following:
If you successfully complete the courses for which you are currently registered, you will be academically eligible for graduation.
If you do not successfully complete the courses for which you are currently registered, you may have the following issue(s) you must address to be academically eligible for graduation. To be eligible for graduation, you must have the following:

A minimum FMU cumulative GPA of 2.0 
A minimum GPA of 2.0 in your major 
A minimum GPA of 2.0 in all Business courses (if you are a BBA  major)