Student Health Services at FMU employs one full-time nurse practitioner. Student Health Services provides acute care, health and wellness programs, birth control, STD checks, and assistance with mental health issues for FMU students, staff, and faculty on an appointment basis. There are no fees to be seen, but fees are incurred if off-site laboratory testing or additional diagnostic tests are necessary. Students may be referred to another medical provider as needed. Students are responsible for all fees incurred from referrals and diagnostic testing.
Student Health Services works closely with the FMU Counseling Center to meet the various mental health needs of students. Student Health Services also offers a part-time nurse practitioner who specializes in women's health. She is available one afternoon a week. Please call 843-661-1844 to schedule an appointment to be seen.
Student Health Services works to enhance the educational process by utilizing every opportunity to promote lifelong health through review of social history, habits and health history.  Assist students to make informed health related decisions and become good consumers of health care.
Student Health Services is located in the Education Foundation Building adjacent to campus. The building sits on Palmetto Street and is easily identified by its bright green roof. If leaving campus, turn left at the light and the building will be on the left side of Palmetto Street. The hours of operation are 8:30 am – 12:30 pm and 1:30 pm – 4:30 pm Monday through Friday when the University is open.
Health Services Provided
The Student Health Center is available for:
 Upper respiratory infections
 Musculoskeletal injuries
 Rashes
 Insect Bites
 Depression, Stress, and Anxiety (Referrals made as necessary to Student Counseling)
 Some diagnostic tests such as the rapid strep, rapid mono, rapid flu, blood sugar checks, and urinalysis are available as indicated
 Drawing blood (which is sent to Lab Corps for a fee)
 Administration of Plan B ($15) as indicated
---
Birth Control Options available:
 Birth Control Pills
 Ortho Evra Patch
 Nuva Ring
 Depo-Provela Injections
---
Screening available:
 Chlamydia and Gonorrhea screening – $60
 Pregnancy Tests – free
 Bacterial Vaginosis, Yeast Infections, and Trich screening – free
 Pap Smear – $40
Confidentiality Policy
Any information given by students when seen in the Student Health Center will be treated as confidential. Information will be shared with the administration only in situations when suicide, homicide or abuse is a possibility. Students will be encouraged to share health care problems with their parents, but Student Health Service will NOT notify parents of a student's visit.
Immunization Policy
All new and transfer students are required to provide documentation of the following prior to the completion of registration:
Completion of primary series of DTP and Polio
Two doses of MMR Vaccine (measles, mumps and rubella) administered after the first birthday and at least 30 days apart
A tetanus booster within ten years prior to admission
A tuberculosis skin test is ONLY required for international students within 12 months prior to arrival.
Failure to complete and return the immunization record will lead to a hold being placed on registration. Immunization forms from other agencies will be accepted as long as the FMU requirements are met.
Completed Immunization Forms Should be Mailed to:
Francis Marion University
   Student Health Service PO Box 100547 Florence, SC 29502               
You may print a copy of the immunization form if needed and return to the above address.
Appointments and Procedures
If a student becomes ill or injured, a same day appointment is almost always available by calling 843-661-1844. The Student Health staff may be able to see walk-ins as time permits, but preference will be given to those with appointments. Students are always welcome to call with routine health related questions and speak with the staff.
Patient Rights and Responsibilities
All students can expect the following:
To be provided with courteous, considerate care, as well as being treated with respect.
To privacy and confidentiality with regard to treatment and medical records.
To review your medical records in the company of a professional, but they remain the property of Student Health Services.
To be informed of the effectiveness of treatment, and to know of possible risks, side effects, or alternate methods of treatment.
To know who is treating you.
To refuse treatment, or to ask for a second opinion or an alternative course of treatment, and to be informed of the medical consequences of their actions.
To be informed of personal responsibilities involved in seeking medical treatment and maintaining health and well being after treatment.
To bring any dissatifaction to the attention of Student Health Services Director, Cecilia Smith, MSN, APRN, 843-661-1844.
Student Health Insurance
While FMU does not have a preferred insurance carrier, students may acquire insurance from the following vendors and services, depending upon their needs and requirements. International Students are required to maintain certain levels of insurance coverage as indicated below.
General health insurance may be purchased through the national Health Insurance Marketplace at:  www.healthcare.gov.  Students should explore their options carefully as coverage, premiums, and eligibility varies.
---
International Student Health Insurance
Francis Marion requires all international students to carry health insurance for the duration of their stay which meets the below minimum requirements:
Students with a J-1 Visa
– At least $100k per person per accident/illness
– $25k for repatriation coverage
– $50k for medical evaluation coverage
– Medical deductible not to exceed $500 per accident/illness.
Students with a F-1 Visa
–  $100,000 or greater major medical benefit (per accident or injury).
–  $25,000 repatriation benefit.
–  $50,000 medical evacuation benefit  (to his or her home country).
–  Medical deductible not to exceed $500 (per  accident or illness).
If an international student has insurance that meets these requirements, they must submit a copy of the policy coverage and proof of validity (in English).  Students may acquire insurance coverage from the following vendors:
---
U.S. Government Health Insurance Marketplace
---
ISO Med
---
US NetCare
---
Compass Benefits Group
https://www.studenthealthusa.com/
---
The Harbour Group
---
HTH Worldwide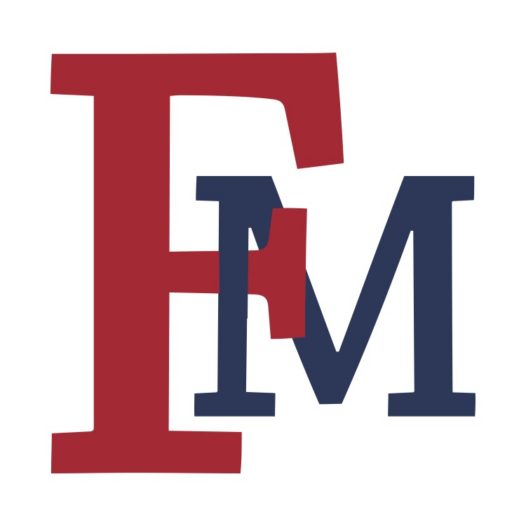 Manager of Student Health Services
Office: EFB
Phone: 843-661-1843
swalters@fmarion.edu