Racers take your mark and pedal to victory!
Francis Marion is hosting its 2nd annual pedal kart derby -- The Swamp Fox Grand Prix! Students will race down Alumni Drive on Saturday, April 9, and battle for the checkered flag at Arts International.
SWAMPFOX GRAND PRIX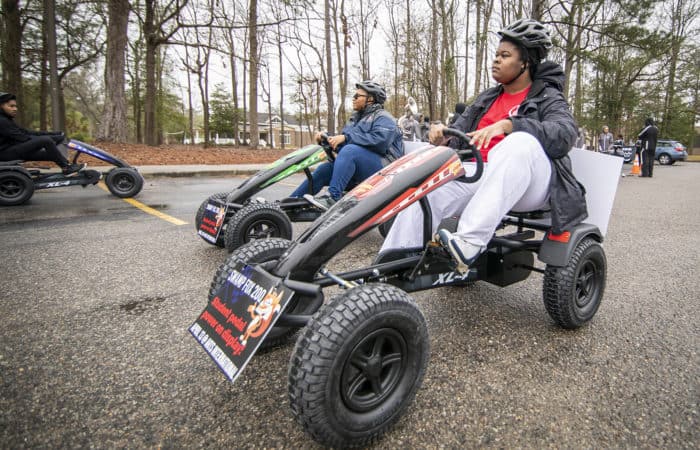 The 2022 Swampfox Grand Prix is Francis Marion's 3rd annual pedal kart derby! This event will pit student racers against one another in intense relay races along Alumni Drive in front a cheering crowd on Arts International Day on campus.
REGISTRATION
All FMU students in academic and disciplinary good standing are eligible to register for the Swampfox Grand Prix. Applicants will be asked to supply their FMU email address (@g.fmarion.edu) as part of the registration process below.
Registration will close on April 1st.
INFORMATION
The Swampfox Grand Prix Pedal Kart Race will begin immediately following the Cardboard Regatta (approximately 1 PM) at the start flag on Alumni Drive.
This race is a relay, with three (3) team members switching at intervals along the course. After going down and back, they will finish by going around the Francis Marion Statute traffic circle, and back to the start/finish line.