December 4, 2019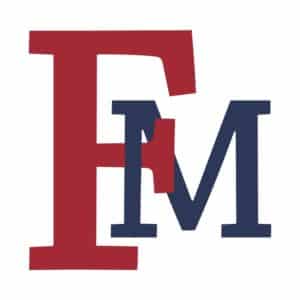 Temporary County Program Technician
UNITED STATES DEPARTMENT OF AGRICULTURE
Farm Service Agency
Chesterfield County FSA Office 106 Scotch Road
Chesterfield, SC 29709
Telephone 843-623-2185 ext. 2
TEMPORARY COUNTY OFFICE PROGRAM TECHNICIAN VACANCY ANNOUNCEMENT
| | |
| --- | --- |
| OPENING DATE: December 9, 2019 | CLOSING DATE: December 20, 2019 |
| SALARY: $ | GRADE: CO-03 through CO-07 |
DESCRIPTION OF DUTIES:
Responsible for carrying out office activities and functions pertaining to the technical assistance and program support related to FSA programs at the field office level. Utilizes various types of computer systems to maintain producer data and process automated program forms and other actions. Uses a high degree of initiative and judgment in planning and carrying out assigned tasks and resolving problems encountered.
CONDITIONS OF EMPLOYMENT/BACKGROUND INVESTIGATION:
A background security investigation will be required for all new temporary hires. Selection and retention in this position is contingent on a successfully adjudicated FBI National Criminal History Check (fingerprint check) and a background investigation. You will also be required to sign and certify the accuracy of all information in your application/resume. You must answer all questions truthfully and completely. A false statement on any part of the declaration or other forms may be grounds for not hiring you or for firing you after you begin work.
OTHER INFORMATION:
Management has the option to select any grade level for which this position has been advertised. If you are selected in this position at a grade lower than the target grade (full performance level), you may be promoted to the target grade without further competition; however, there is no commitment or an obligation on the part of management to promote the employee selected at some future date. Promotion will depend upon administrative approval and the continuing need for an actual assignment and performance of higher level duties.
This Agency provides reasonable accommodations to applicants with disabilities. The decision on granting reasonable accommodation will be on a case-by-case basis.
HOW To APPLY:
You may submit an FSA-675 (Application for FSA County Employment), resume, or other written format. You must include your country of Citizenship, education, and work experience.
EQUAL EMPLOYMENT OPPORTUNITY:
The USDA is an Equal Opportunity Employer and prohibits discrimination against its customers, employees, and applicants for employment on bases of race, color, national origin, age, disability, sex, gender identity, religion, reprisal, and where applicable, political beliefs, marital status, familial or parental status, sexual orientation, or all or part of an individual's income is derived from any public assistance program, or protected genetic information in employment or in any program or activity conducted or funded by the Department. (Not all prohibited bases will apply to all programs and/or employment activities.) To file a complaint of discrimination, write USDA, Director, Office of the Civil Rights, Room 321-W, Whitten Building, 1400 Independence Ave. SW, Washington, D.C. 20250-9410 or call 1-866-632-9992 (voice or TDD).
This Agency provides reasonable accommodation to applicants with disabilities. If you need a reasonable accommodation for any part of the application and hiring process, please contact USDAb s Target Center at (202) 720-2600 (voice or TDD). Decisions on granting reasonable accommodation will be on a case-by-case basis.