May 16, 2019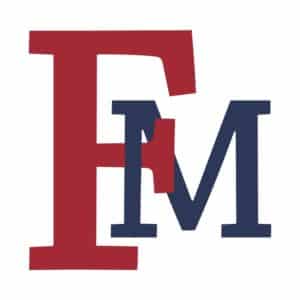 Tower Technician
Job Bulletin
STATE OF SOUTH CAROLINA
Educational Television Commission
1041 George Rogers Boulevard
Columbia, SC 29201
INVITES APPLICATIONS FOR THE POSITION OF: Tower Technician
An Equal Opportunity Employer THE LANGUAGE USED IN THIS
DOCUMENT DOES NOT CREATE AN EMPLOYMENT CONTRACT BETWEEN THE EMPLOYEE AND THE AGENCY. THIS DOCUMENT DOES NOT CREATE ANY CONTRACTUAL RIGHTS OR ENTITLEMENTS. THE AGENCY
RESERVES THE RIGHT TO REVISE THE CONTENT OF THIS DOCUMENT, IN WHOLE OR IN PART. NO PROMISES OR ASSURANCES, WHETHER
WRITTEN OR ORAL, WHICH ARE CONTRARY TO OR INCONSISTENT
WITH THE TERMS OF THIS PARAGRAPH CREATE ANY CONTRACT OF
EMPLOYMENT.
OPENING DATE: 05/09/19
CLOSING DATE: Continuous  
JOB TITLE: Tower Technician
CLASS CODE: BA45
POSITION NUMBER: 61081647
SLOT NUMBER:  
STATE SALARY RANGE:    $32,838.00 – $60,760.00
Annually AGENCY HIRING RANGE – MIN:
AGENCY HIRING RANGE – MAX:
LOCATION: Richland County, South Carolina  
JOB TYPE: FTE – Full-Time  
NORMAL WORK SCHEDULE: Monday – Friday (8:30 – 5:00)  
AGENCY SPECIFIC APPLICATION PROCEDURES:
You must apply on-line at www.careers.sc.gov. Follow the status of your
application on-line.
JOB RESPONSIBILITIES: Under limited supervision, installs, maintains and inspects the SC ETV towers.  Plans, organizes and performs
maintenance as required on all SC ETV owned towers, wire attachment
points and tower foundations.  Inspects tower grounding system (above
ground) and determines proper corrosion control requirements for all
towers.  Insures that all towers are in compliance with all FAA, FCC,
EIA/TIA, OSHA and ANSI, and ASTM rules and regulations.  Establishes an adequate routine maintenance program for grounds care at each guyed
tower site.  Serves as technical advisor for new tower construction,
upgrading of existing towers and dismantling and moving existing towers.  Orders parts, supplies and tools as required.  Periodically inspects tools and equipment and orders replacements as necessary.
MINIMUM AND ADDITIONAL REQUIREMENTS: State:
An associate degree in electronics technology; or a high school diploma
and work experience in electronics equipment systems engineering,
maintenance or repair.
PREFERRED QUALIFICATIONS: An associate's degree in electronics and three (3) years of certified tower climbing experience or any equivalent
combination of education, training and experience.
ADDITIONAL COMMENTS:
The incumbent in this position must possess or obtain both of the following within the first six (6) months of employment:  a valid
Commercial (Class A) Driver's License and a valid Tower Climbing
certification.
The incumbent will need to live in or relocate to the following counties: Lexington, Richland, Sumter, Calhoun, Clarendon, Orangeburg,
Bamberg, or Dorchester.
*****Supplemental questions are considered part of your official
application.  Please complete the state application to include all
current and previous work history and education.  A resume may be attached, but not substituted for completing work history and
education sections of the employment application.  The employment application will be considered incomplete and not forwarded.*****
careers.sc.gov
1041 George Rogers Boulevard
Columbia, SC 29201 Job #89975
TOWER TECHNICIAN
JR