AFRICAN-AMERICAN FACULTY AND STAFF COALITION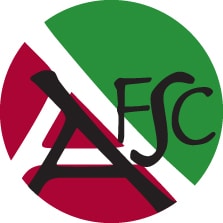 Dr. Joseph E. Heyward, former provost, and Dr. Lee A. Vickers, former president of Francis Marion University, signed the charter agreement that established the FMU African-American Faculty and Staff Coalition on February 24, 1995.
Our purpose is to stimulate and enhance cultural awareness, to promote professional development and welfare among faculty, staff and students. Our goals include increasing morale, and communication among members; to create an atmosphere of community for FMU African-American faculty, staff and students; serve as a liaison between the administrative personnel of FMU and the African-American faculty and staff; and to examine the university's efforts in recruitment and retention of African-American faculty and staff because we play a vital role in contributing to the educational growth of minority students.
We feel that we have a responsibility to provide guidance, support and financial assistance to qualifying FMU African-American students.
With the support and encouragement of President L. Fred Carter, the FMU Administration, our ardent members, and faithful supporters we are able to award four named scholarships. Given the assistance of generous donors we've been able to increase the number of our scholarships.
Our motto, "Together We Can" puts truth into action.
FMU AAFSC Scholarship History
The FMU AAFSC Scholarship was established April 2003 with an initial investment of $1000.00 to the Office of Development, Francis Marion University. The scholarship designated for minority students with financial need, assists them in achieving their educational and career goals. Two scholarships in the amount of $500.00 each were awarded with subsequent scholarships and their amounts determined on an annual basis.
In April 2005, the Coalition agreed to rename the scholarship on behalf of Dr. Joseph E. Heyward, a founding member, FMU retiree and former VP of Student Affairs. With the Joseph E. Heyward AAFSC Scholarship we increased our recipients to four. During the 2006/2007 academic year we awarded eight deserving students $1000.00 scholarships each.
In December 2006, Francis Marion University established a scholarship in memory of Rebecca S. Lunn, former coordinator of provisional programs. The Rebecca S. Lunn AAFSC Scholarship was created to pay tribute to Lunn's 30 years of service to FMU and her dedication to the Coalition. Lunn served as the first elected president of the Coalition then later in other leadership roles. This scholarship, initially created to be awarded to one recipient a year, is funded annually in the amount of $1000.00 with $500.00 being awarded each semester. As of the 2009/2010 academic year the number of scholarship recipients was increased to two.
During the spring of 2008 a scholarship was established at FMU by the Coalition in honor of Chemistry Professor LeRoy "Pete" Peterson Jr. The Dr. LeRoy "Pete" Peterson Endowed Scholarship was created to pay tribute to Peterson's distinguished career as a faculty member in chemistry, which began in the fall of 1990. Dr. Peterson also served as an interim president of the Coalition during its inception and later as one of its first elected officers – parliamentarian. The Peterson Scholarship has been permanently endowed at $25,000.00 with the first installment derived from proceeds generated through the FMU Foundation Chairman's Golf Classic in March 2008. The Coalition awarded its first Peterson Scholarship during the fall of 2009 for $1000.00.
The Dorothy M. Harris Scholarship was established in 2016.  The Coalition awarded its first Harris Scholarship during the fall of 2016 for $1000.00.
To date, the FMU African-American Faculty and Staff Coalition has awarded over $150,000.00 in scholarships to deserving students in need.
To contribute to the AAFSC scholarships, follow the link below and select either the Dr. Joseph E. Heyward Scholarship, Dr. LeRoy "Pete" Peterson Scholarship or the Yvonne G. Davis Community Service Scholarship from the drop-down menu.
Contribute Now
The AAFSC Diversity Award
The Diversity Award was established in February 2009 to honor a permanent, full-time employee of Francis Marion University who works diligently to promote ethnic understanding and diversity across the FMU campus.  The award recognizes the faculty and staff member's commitment to diversity at the University and community at large.  This year's recipient will be the tenth winner of this prestigious award. This award, which carries a beautiful plaque, will be presented at the annual AAFSC Banquet/Gala on February 7, 2019.
The following criteria have been established:
Recipient must be a full-time permanent employee of Francis Marion University
Recipient must have demonstrated exceptional commitment to promoting diversity for a sustained period of time, exercising sound judgement and character in their work. Community service activities will also be considered.
New nominations are required each year. Nominations may be made by any administrative, faculty or staff member at FMU. Self-nominations are not accepted.
The deadline for nominations is January 16th, and should be made on the nomination form. Supporting materials, such as campus involvement, service on committees, and community activities should be included with the nomination form.
Nominations will be judged by a committee appointed by the President of the Coalition.
Past winners will not be eligible to receive the award a second time.
Past Winners:
2010 – Dr. Rebecca Lawson
2011 – Dr. Louis Venters
2012 – Ms. Angela Crosland
2013 – Dr. Rhonda M. Brogdon
2014 – Ms. Yvonne Davis
2015 – Mrs. Crystal L. Graham
2016 – Dr. Will Wattles
2017 – Mr. Jason H. Owens
2018 – Dr. Ruth A. Wittmann-Price