Francis Marion Outreach includes a variety facets aimed at serving FMU and its community. Outreach includes the Non-Profit Leadership Institute, the Kelley Business Institute, the Downtown Florence Art Gallery, and special event planning.
Francis Marion University's Fred R. Sheheen Non-Profit Leadership Institute
The Non-Profit Leadership Institute provides the opportunity for a cohort of non-profit leaders from across South Carolina to spend a nine-month period learning both time-tested and cutting edge strategies to lead their entity effectively while forming relations with others during the experience.
The NPLI consists of 11 sessions, held over a six month period. During this time, members will engage in such topis as Resource Management & Comprehensive Fund-Raising; Logic Modeling; Performance Measurement & Assessment; External Relations & Communication,;Legal Issues; Budgetary and Financial Management; Board Relations, Governance, & Human Resources; Collaboration & Strategic Planning; Public Policy Issues; and Operational Initiatives.
All sessions are led by recognized experts in their field including experienced non -profit leaders, seasoned university faculty members, and public officials. Sessions are highly interactive involving discussion & case studies. The dates for NPLI's upcoming season are listed below.
NPLI 2019-2020 Program Dates
September 12-13, 2019
October 10-11, 2019
November 7-8, 2019
January 10, 2020
February 7, 2020
March 20, 2020
April 23-24, 2020
Location & Accommodations

The Non-Profit Leadership Institute is held in historic Lake City, SC at The Continuum, a state-of-the-art collaborative learning center established by The Darla Moore Foundation. Overnight accommodations are available at The Inn at the Crossroads in Lake City, adjacent to The Continuum.
Application
Applications are due by August 8th, 2019, with a payment of $350 that is required upon notification of your acceptance into the class. Click the link below to access the online application. Should you prefer a paper application to submit in-person, CLICK HERE.
Education Foundation Chairman's Golf Classic - May 10
Held at the Country Club of South Carolina, this year's Education Foundation Chairman's Golf Classic will be an exciting tournament that supports scholarships for students at Francis Marion University!
Registration at 10:30am
Shotgun Start at Noon
Lunch and Post Tournament Meal included
complimentary gifts/accessories
Click HERE to find out more about sponsorship opportunities.
FMU Non-Profit Grant Writing Workshop - May 16
Led by Kelley O'Brien (Principal Consultant, KTO Strategy & Communications), this workshop will increase participants' understand of grants and how they should be managed. 50 participants max.
Grants 101 – participants will understand the different types or categories of grants and how best to evaluate whether an opportunity meets an organization's need.
Grant Selection – participants will become familiar with the parameters funders set forth in funding opportunities and then work in small groups to review brief grant proposals and evaluate the characteristics of strong proposals.
Program Design – participants will first learn about logic models and then work in pairs or small groups to develop a logic model for a program or project for which they are currently seeking funding.
Budget 101 – participants will develop an understanding of the opportunities and constraints in grant funding and consider how to tie a budget to their respective logic models.
Time and Place
This event will be located at the Carter Center in Downtown Florence.
9am – 9:30am: Check-In & Registration
9:30am – 5pm: Workshop
Lunch will be included.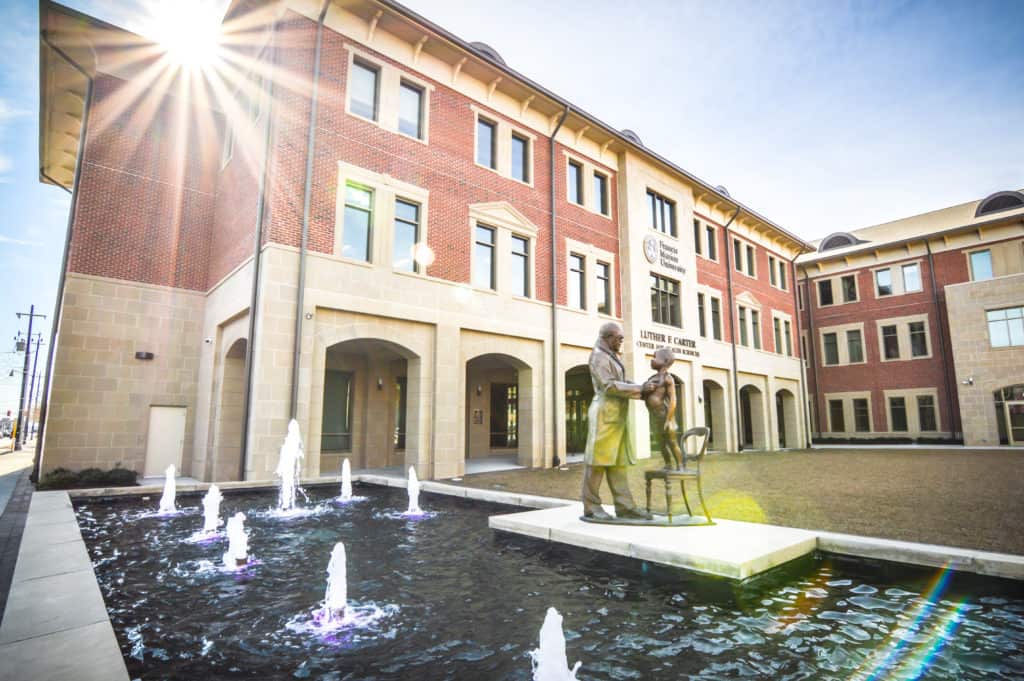 Kelley Business Institute
The Kelley Business Institute is designed to develop start-up business through available resources, dedicated office space, and focused assistance. An extensive application process would ascertain the viability and sustainability of the business prior to entering the facility. A pool of candidates would be evaluated and accepted during the same period to create a cohort model when possible. Once accepted, the business is eligible to be located in the incubator for one-year. During this period, the incubator client will receive a variety of services and support from the staff, including direct business counselling, technical support, professional development training, and referrals to program partners in addition to access to the facility amenities.