CONNECTIONS, COLLABORATIONS, COMMUNITY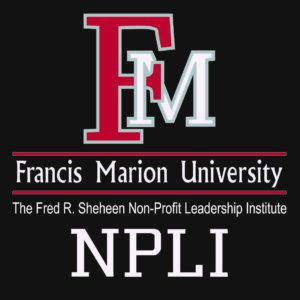 The Fred R. Sheheen Non-Profit Leadership Institute
The Fred. R. Sheheen Non-Profit Leadership Institute is sponsored by Francis Marion University and The Darla Moore Foundation and provides non-profit leaders an opportunity to explore their leadership in a cohort setting.  Non-profit leaders from across South Carolina spend time in monthly sessions, learning both time-tested and cutting edge strategies to lead their entity effectively while forming relations with others during the experience.
The NPLI consists of 12 sessions, held over six months. During this time, members will engage in such topics as Resource Management & Comprehensive Fund-Raising; Logic Modeling; Performance Measurement & Assessment; External Relations & Communication; Legal Issues; Budgetary and Financial Management; Board Relations, Governance, & Human Resources; Collaboration & Strategic Planning; Public Policy Issues; and Operational Initiatives.
All sessions are led by recognized experts in their field, including experienced non -profit leaders, seasoned university faculty members, and public officials. Sessions are highly interactive involving discussion and case studies.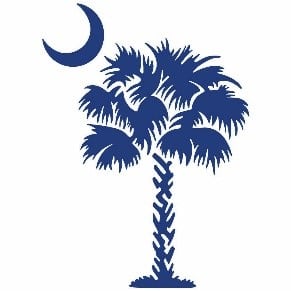 Local Government Leadership Institute
The Local Government Leadership Institute has been developed through a collaboration of practitioners and academic educators.
Hosted by Coastal Carolina University, College of Charleston and Francis Marion University in collaboration with the Darla Moore Foundation and the South Carolina City/County Management Association, the purpose of this program is to provide a skill-building educational experience for new and potential executive-level managers in South Carolina local governments. The program is intended to prepare the participants to affect change in their organizations, and ultimately to improve the communities in which they live.
Six one- or two-day sessions, limited to 30 participants, will be held from September to April. The sessions, held in Lake City, will include a variety of instructional techniques and learning opportunities including expert presentations, case studies, panel discussions and individual and small group assignments.