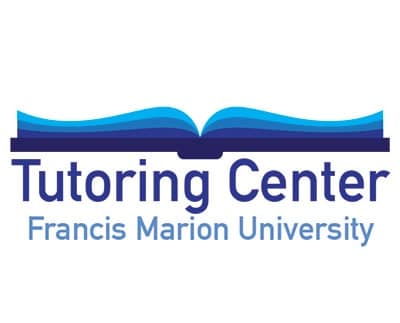 The FMU Tutoring Center, located in Founders Hall 220A, is a resource designed to assist all students in subject-specific tutoring for their courses at FMU, with a goal of improving understanding, study skills, and proficiency.
FMU Tutoring Center Schedule
Fall 2023 Hours
Face-to-face appointments in Founders Hall, Room 220, will be available Mondays through Thursdays from 9:30 a.m.-7:00 p.m.
Online appointments will be available Sunday-Thursday from 5:00-8:00 p.m.
Online and face-to-face tutoring sessions are available by appointment. Drop-in face-to-face tutoring sessions are possible, but appointments are strongly recommended. Appointments can be made using the Schedule Appointment button above or by calling the Tutoring Center at (843) 661-1675.
Tutoring Center Information
Trained undergraduate students and faculty members from the Chemistry Department (including the Tutoring Center Coordinator) are available to provide FMU students with one-on-one subject specific tutoring in a wide variety of subjects. Popular subjects include Mathematics and Statistics, Chemistry, Physics, Biology, Business, Accounting, Engineering, Nursing, and Spanish. Tutorials are available by appointment (recommended) or on a drop-in basis (subject to tutor availability).
Upon arriving at the Tutoring Center, students will be placed with their tutor, or can see the desk assistant to book an appointment if they do not already have one.
The Tutoring Center is always seeking applications from bright, motivated students who wish to become peer tutors! Prospective tutors should contact the Tutoring Center faculty coordinator, Dr. Thomas Schnibben, for more information about becoming a tutor. Students can apply for tutoring positions on Handshake.
The Tutoring Center provides a variety of resources for students:
A library of textbooks, manuals, and handbooks. We aim to provide current (or near-current) editions of textbooks for many popular courses.
Computers with internet access and virtual desktops. Students can use these to access Blackboard and online homework platforms, book tutoring appointments, complete feedback forms, and more. Students are always welcome to bring their own laptops, tablets, smartphones, etc. for their tutoring appointments.
Whiteboard tables and television monitor stations that facilitate student-tutor interaction in a fun, dynamic way!
Contact Information
Tutoring Center Phone: (843) 661-1675
Location: Founders Hall 220
Associate Professor of Chemistry and Coordinator of the Tutoring Center
Office: LSF 303A
Phone: 843-661-1715
jmccutcheon@fmarion.edu