Sponsored Programs
In order to support the University's mission and stimulate ongoing research, the Office of Sponsored Programs (OSP) fosters the pursuit of external funding opportunities by providing oversight, training, and support to faculty and staff.
Getting started
The process of conducting a sponsored program begins with an idea for a program that is a good fit for you and a good fit for Francis Marion. Follow these simple steps to draft your own grant.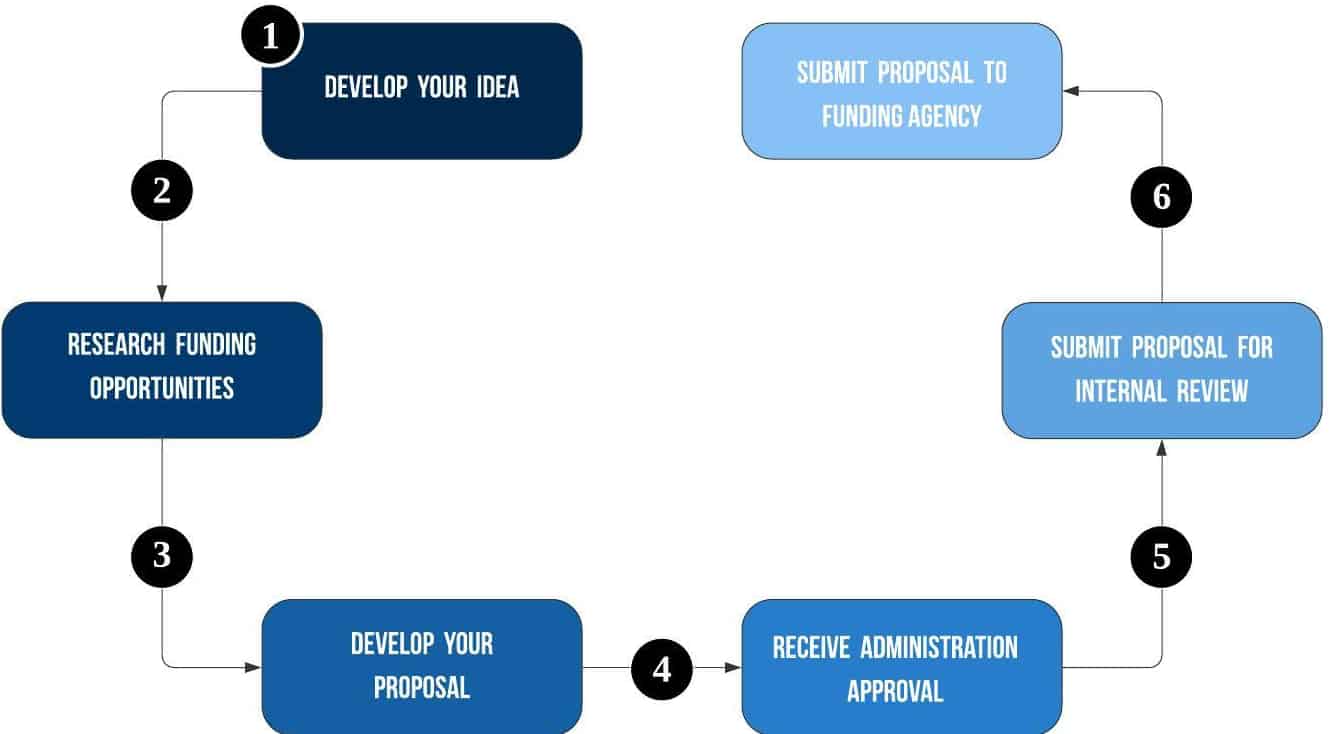 Contact the Office of Sponsored Programs early in the process. We can provide a wide range of assistance, including the following:
Idea Development
Help in thinking through and developing your idea
Funding
Help locating funding opportunities
Guidelines
Review of funding opportunity guidelines to make sure you are eligible
Form Review
Review of your Concept Approval Form
Budgeting
Help in budget development
Resources
Guide you to other resources that may help in the development of your proposal.