Activities & Organizations
Providing opportunities for students to get involved in campus life is a fundamental part of the mission of Student Life at FMU. Patriots are encouraged to become involved student organizations and  enjoy a robust variety of events that happen every semester at Francis Marion.
Involvement in these organizations allows students to develop and learn professional skills while exposing them to networking opportunities. The skills and relationships developed within student organizations can be beneficial for students, both during and following their time at Francis Marion University. See what we have to offer below.
Greek Life
Fraternity and Sorority Life at FMU is committed to helping develop students as leaders and scholars while also promoting safety and accountability amongst their peers. Inherently, fraternities and sororities were created as values-based organizations.
We strive to promote the core principles of membership in all aspects of life. These principles include Service, Scholarship, Friendship, Leadership, and Philanthropy. See what Greek Life at FMU is all about and find out how to get involved below!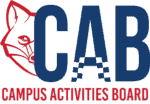 The Campus Activities Board at FMU serves the student body by providing a variety of programs, activities, events, and services that enhance the campus experience. Francis Marion's CAB promotes student leadership opportunities and contributes to the overall mission of the Office of Student Life.
CAB presents well-planned social, cultural and educational events to students that are aimed at creating lasting memories and diverse opportunities for students, by students. Recruitment for members of the board are conducted each Fall semester for the upcoming academic year. Positions remain open for incoming first year students. Get involved today!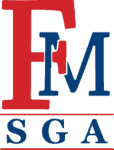 The Student Government Association at FMU represents the student body by working to continually ensure that the FMU experience is the best it can be.
SGA serves the students in areas such as campus safety, transparency and sustainability, student organization funding and overall student success. Learn more about The SGA and what it means to be an FMU Patriot.
PATRIOT FRATERNITY COUNCIL (PFC)
The Patriot Fraternity Council at Francis Marion University serves as the governing body for three chapters: Kappa Alpha Order, Pi Kappa Alpha, and Tau Kappa Epsilon. The represented fraternities participate in year-long recruitment initiatives, meaning they are able to extend a bid, or invitation to membership, to any man meeting the academic requirements at any time.
The Patriot Fraternity Council holds an organized formal recruitment in September to allow interested men the opportunity to meet and get to know all organizations.
PFC Organizations @ FMU
NATIONAL PANHELLENIC CONFERENCE (NPC)
Made up of 26 women's-only international member organizations, the National Panhellenic Conference is the world's largest umbrella organization specifically charged with advancing the sorority experience. Through its advocacy, NPC seeks to enlist nearly 5 million sorority women in its efforts to showcase the transformational power of the sorority experience.
Members of NPC live their missions, with members providing millions of dollars in philanthropic support to dozens of worthy causes and pursuing millions of additional hours in community service.
NPC Organizations @ FMU
NATIONAL PAN-HELLENIC CONFERENCE (NPHC)
The National Pan-Hellenic Council governs six of the nine National Pan-Hellenic Council fraternities and sororities. Membership intake is different for each NPHC organization. These organizations typically look for students that have at least 12 earned credit hours, maintain a certain GPA, and have completed service hours.
Potential members should look for respective chapter informational meetings as a starting point to the intake process. Those who are interested are encouraged to research the history of each organization, visit their national website, and learn of their respective membership requirements.
NPHC Organizations @ FMU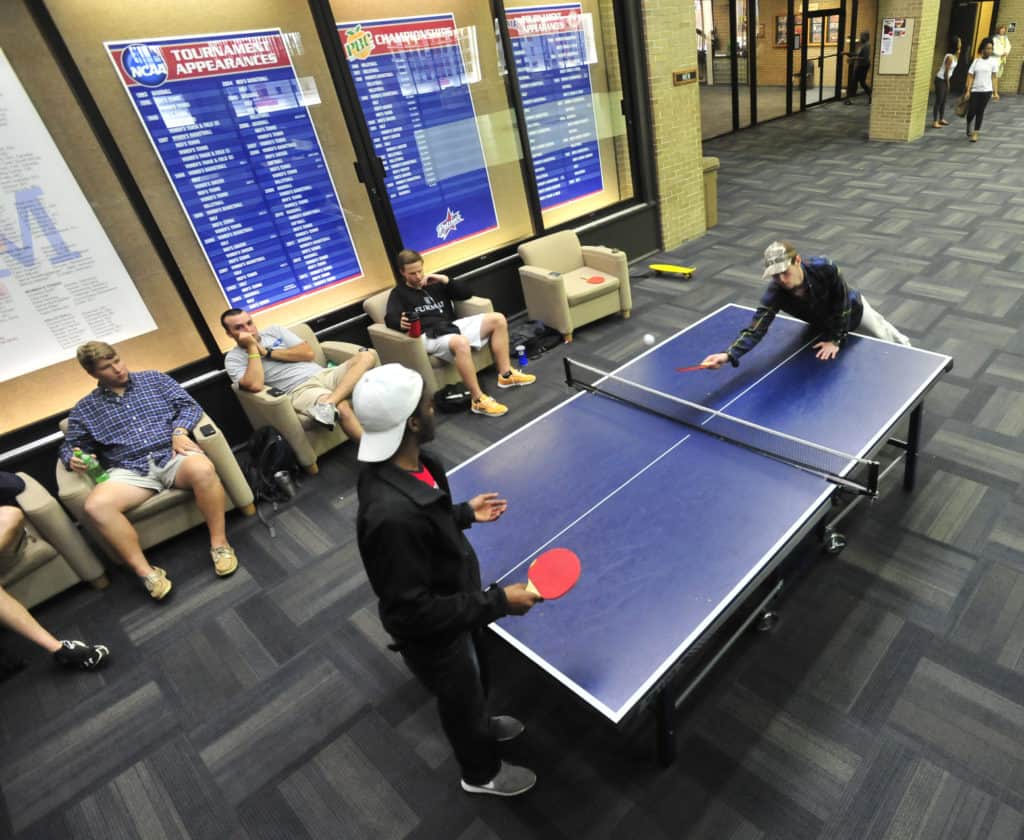 Intramural Sports
Student Life at Francis Marion University is committed to promoting healthy lifestyles within the campus community to all students. That's why we have a robust offering of Intramural Sports for anyone to enjoy. These sports do not require a high degree of skill, knowledge, or physical fitness — only a sincere desire to participate and have fun with fellow Patriots.
Our goal is to provide every individual with the opportunity to participate and develop skills and interests in a friendly, competitive environment. From team flag football to video game tournaments, check out al we have to offer on our Intramural Sports webpage!
The Patriot Newspaper
FMU is home to an award winning student newspaper, The Patriot. As a member of The Patriot newspaper staff, students have the opportunity to write articles, columns, photograph university events and work on layout, design and news editing. Hands on experience while working with talented professors and fellow Patriots.
The Patriot is published twelve times during the academic year for the students, faculty and staff of Francis Marion University. The Patriot office is located in the Smith University Center, Room 201. To learn more, call (843) 661-1350.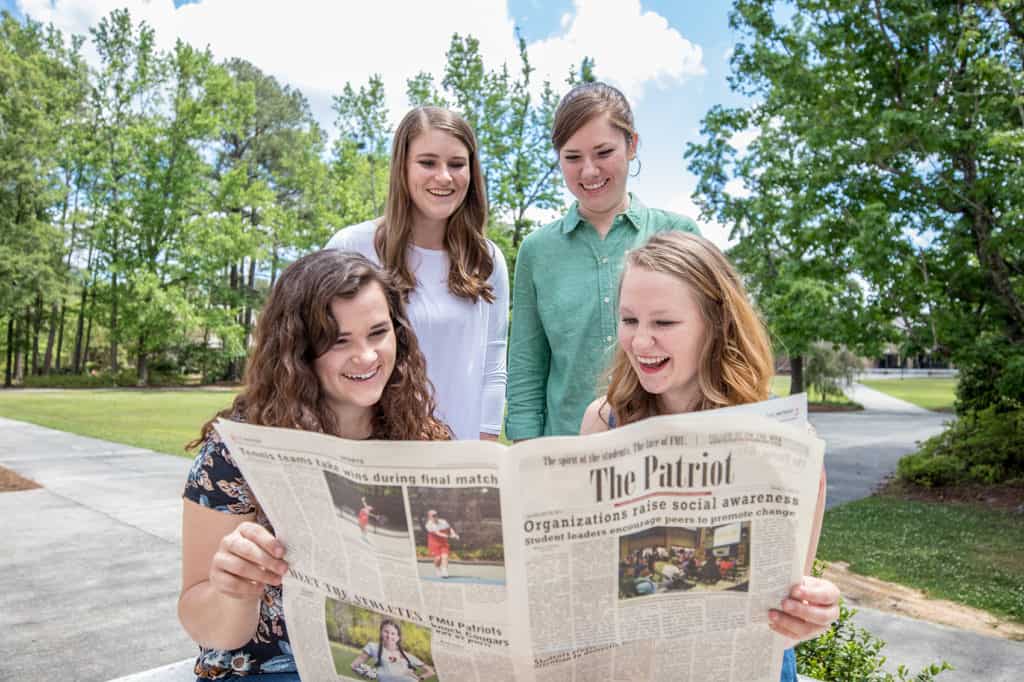 FMU ROTC Program
The Army Reserve Officer Training Corps at Francis Marion is a coeducational program dedicated to developing college-educated men and women to serve in challenging positions of leadership, responsibility, and varied managerial positions both as officers in the U.S. Army and civilians in corporate America.
Learn more about how the ROTC program at FMU could be a good fit for you.
Important Documents for Student Organizations
The links on this page are vital for the continued success of clubs and organizations at Francis Marion University. Any questions regarding documentation for students organizations at FMU should be directed to the Student Life Department. Phone number: 843-661-1182.
Happening @ FMU
No matter the time of year, there's always something happening on the FMU campus. From movie nights, watch parties for the big game or just fun student events like the President's Bowl, Francis Marion has it all. Here's your complete guide to what's happening at FMU!