Looking for a friendly competition, a place to work out, or somewhere to hang out with your friends? FMU has you covered.
Intramurals
The Intramural Program provides an extensive competitive sports program designed to offer activities to meet the needs and desires of the majority of the students. Competitive sports range from basketball and flag football to table tennis and billiards. Organized intramural events take place throughout the year.
Additionally, recreation equipment of all sorts, including pool cues & balls, table tennis paddles & balls, racquets, footballs, basketballs, volleyballs & softball/baseball equipment, weight lifting belts, and other various equipment are available from the Information Desk located in the first floor commons area of the UC.
To sign up for an intramural sport, please print and complete the form below.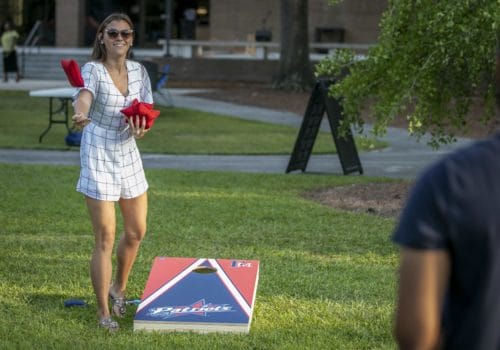 The UC
The Smith University Center, in partnership with Campus Recreation Services, offers recreational and fitness activities for students, faculty, and staff as well as meeting space for groups and organizations.
Recreational and athletic facilities include a 3000-seat varsity gymnasium with two practice basketball courts, an eight-lane varsity swimming pool with three diving boards, a sauna, four handball/racquetball courts, men's and women's locker rooms, a canteen/game area with billiards and ping pong equipment, and a fitness room with free weights, exercise machines and cardiovascular equipment.
Monday – Thursday: 8 a.m. – 11 p.m.
Friday:   8 a.m. – 10 p.m.
Saturday:  10 a.m. – 9 p.m.
Sunday:  1 p.m. – 9 p.m.
Please call 843-661-1189 for more information regarding Smith UC amenities and hours of operation.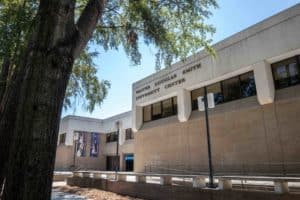 Objectives
The objectives of the Francis Marion University Campus Recreation Services Program are to provide:
The opportunity to better health through satisfactory physical exercise.

The opportunity for each participant to develop skills and interests which can serve them throughout their lifetime and enable them to live healthier and longer lives

The opportunity to develop sportsmanship and honesty in regards to rules, officials, and opponents.

Assistance in the fulfillment of the mission and goals of the Office of Student Affairs.

A wide-range of activities and services for the diverse campus community.
Contact Us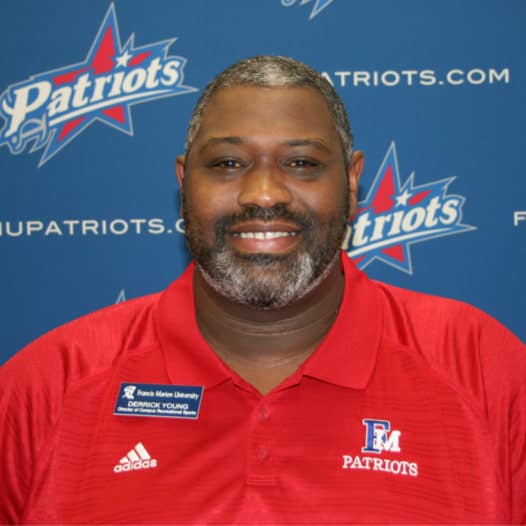 Director of Recreation and Evening Programs
Office: UC 214
Phone: 843-661-1186
dyoung@fmarion.edu