Advising Division of CASA
Promoting student learning and success
The Advising Division of CASA stands in accordance with FMU's mission to promote student learning and success, and works to positively impact student persistence and retention.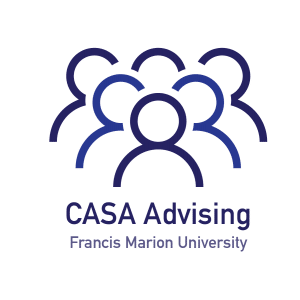 CASA Advisors are available to help FMU undergraduate students with their advising needs.
Make an appointment with an advisor today! The advisor will send you an email with a link to a virtual Zoom conference before your appointment time.
CASA Advising works with first-year students to ease the transition from high school to university life. A staff of friendly and knowledgeable advisors work closely with first-year students to provide assistance in choosing majors, finding career paths, selecting courses, and exercising habits that lead to academic success. The advising team is dedicated to supporting students and connecting them to resources that will help them be successful during their academic careers at FMU.
CASA advisors also provide counseling for probationary students and answer general questions for students and faculty about course registration, majors and minors, study skills, time management, career guidance, and more.
Advising at FMU
In the realm of academic counseling, advisors assist students with the following:
Understanding major and degree requirements;
Interpreting the degree audit to help with degree planning and tracking academic progress;
Selecting courses and creating a plan of study for majors;
Informing students about university policies, procedures, and deadlines;
Reinforcing study habits and time-management skills.
Educational Programming
Educational programming supplements the work of professional advisors by offering alternative services outside of traditional in-office advising.
We offer the following programs:
Majors, Minors, & Collaterals Fair
Student Success Workshops
Contact Us
Advising Staff
Center for Academic Success and Advisement
Founders Hall 220C
843-661-1400