April 15, 2020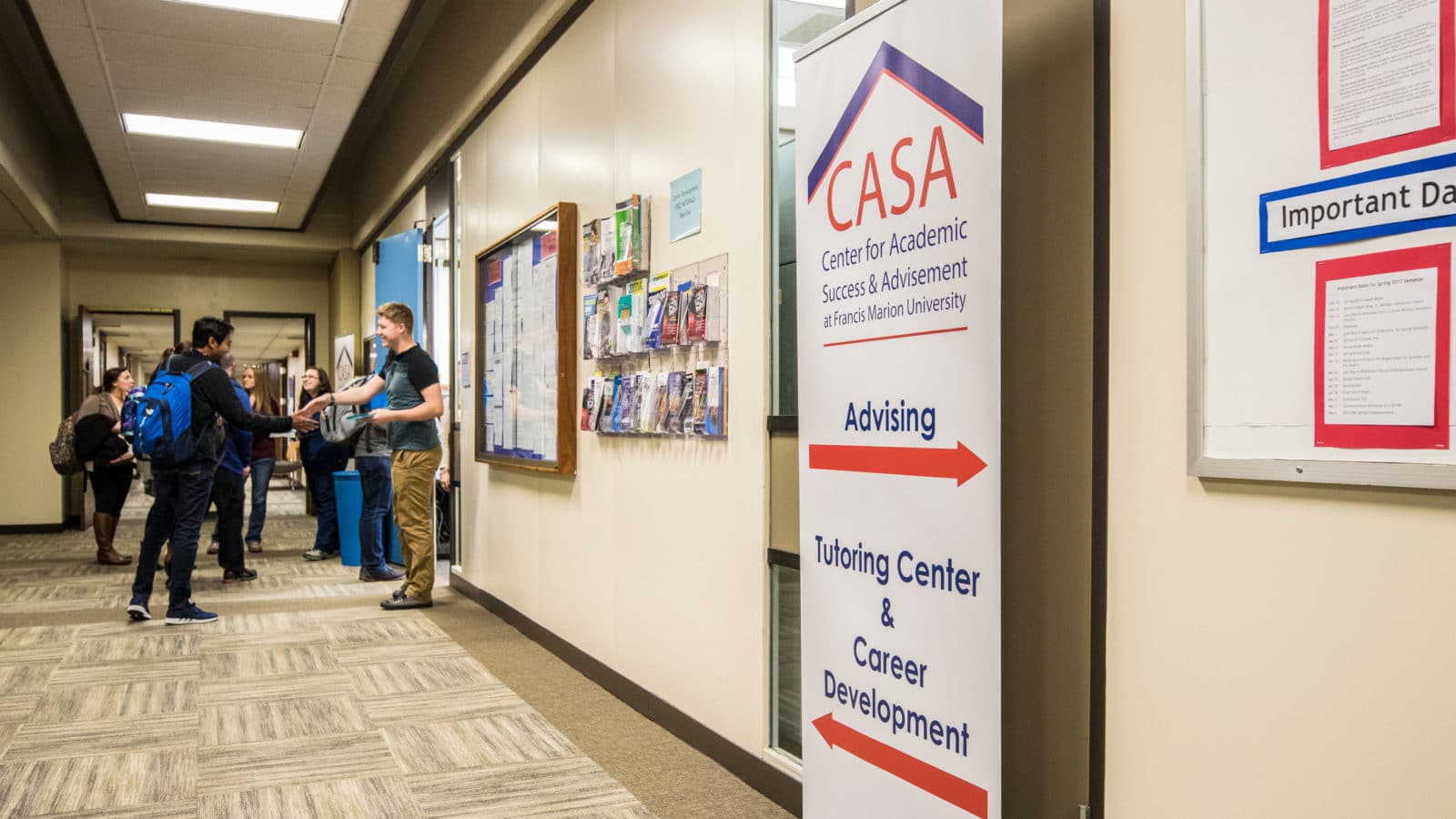 Help for FMU students under one roof at CASA
The move from high school to college is no small leap. Students are on their own and the work is more demanding. Everyone can use a little help.
At Francis Marion University, that help is easy to find because it's all under one roof – it's all in the "CASA," FMU's Center for Academic Success and Achievement.
FMU created CASA several years ago to enhance its academic counseling and tutoring services. A big part of that enhancement was consolidating all those services.
New and current students can access advice for their academic and post-graduate careers from dedicated counselors, schedule one-on-one sessions in the university's renowned Writing Center, or set up time with a tutor in math, science or other subjects, all at the same place.
That collaboration is great, but what makes it even better is FMU's commitment to the success of every student. Every student who enters Francis Marion University can, and should, earn a college degree. But not every student's path is going to be the same. The sooner we help discover the correct route for them, the more likely it is that they'll succeed.
With that goal in mind, FMU makes sure that CASA is in touch with every student who sets foot on our campus.
Many will do just fine without that help. But some will find they need something extra and will glad there's a place here ready to assist them.
That place?
It's CASA, of course.