April 15, 2020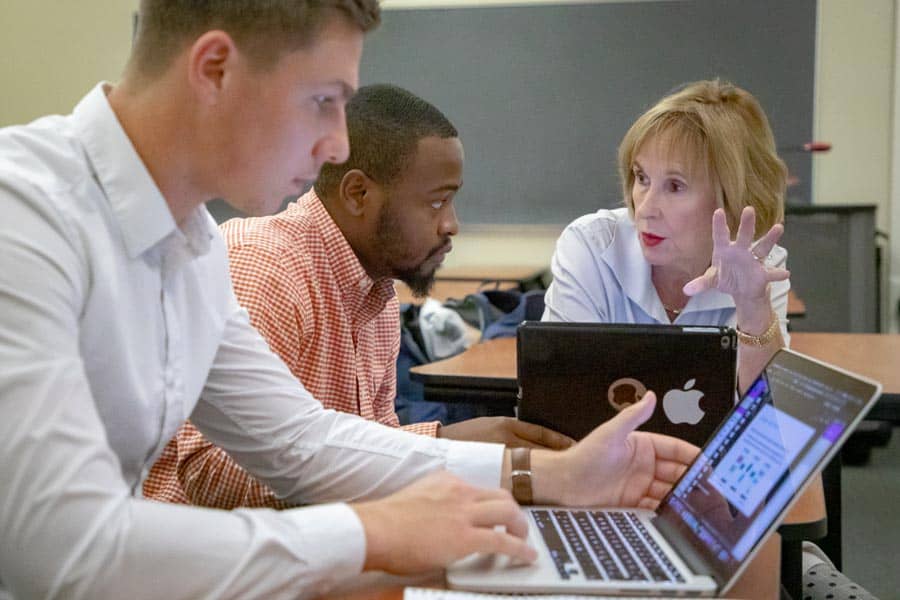 FMU School of Business renews accreditation with AACSB International
AACSB International, the world's premier accrediting agency for college and university business programs, has extended the accreditation for the Francis Marion University School of Business through 2024. 
The extension means that the FMU School of Business once again has met Association to Advance Collegiate Schools of Business (AACSB) International's high standards. Schools accredited by AACSB undergo an extensive review process every five years. 
AACSB is a global non-profit association that connects business educators, students, and businesses around the world around the common goal of preparing the next generation of business leaders. AACSB was founded in 1916. It has offices in the United States, the Netherlands and in Singapore. 
Just 840 college and university business programs around the country are accredited by AACSB.
Dr. Hari Rajagopalan, dean of the FMU School of Business, said the AACSB accreditation affirms the long-standing emphasis on high professional standards.
"We're pleased to be extended by AACSB International for another five years," said  Rajagopalan. "The FMU School of Business is well known for graduating highly competent students with a distinctive, entrepreneurial mindset. That's been our tradition for a long time. We work hard every day to maintain that."
Dr. Fred Carter, FMU's president, praised Dean Rajagopalan and the School of Business faculty for their hard work in earning the accreditation extension.
"This is a well-deserved honor for Hari and the business faculty," said Carter. "The effort they put year in and year out is reflected in the quality of our graduates. It really is a world class faculty – as the AACSB International accreditation attests."
Francis Marion University is a comprehensive public university located just outside Florence, S.C. It's currently celebrating its 50th anniversary year. 
The FMU School of Business offers multiple undergraduate degrees in an array of business disciplines. It also offers a Master of Business of Administration and a Master of Business Administration in Healthcare Executive Management.
For more on the school of business and its degree programs, visit https://www.fmarion.edu/business/.