Completing Your FMU Application is Easy!
There are 2 simple ways to Apply! Choose our Online Form or a "Download and Print" paper form, then get started! It's as simple as that!
When the online form is complete, just click "submit."
The downloadable PDF can be emailed to admissions@fmarion.edu or faxed to the FMU Admissions Office at 843-661-4635.
Both types of applications include a full set of instructions, but we're here if you have any questions. Call give us a call at 843-661-1231!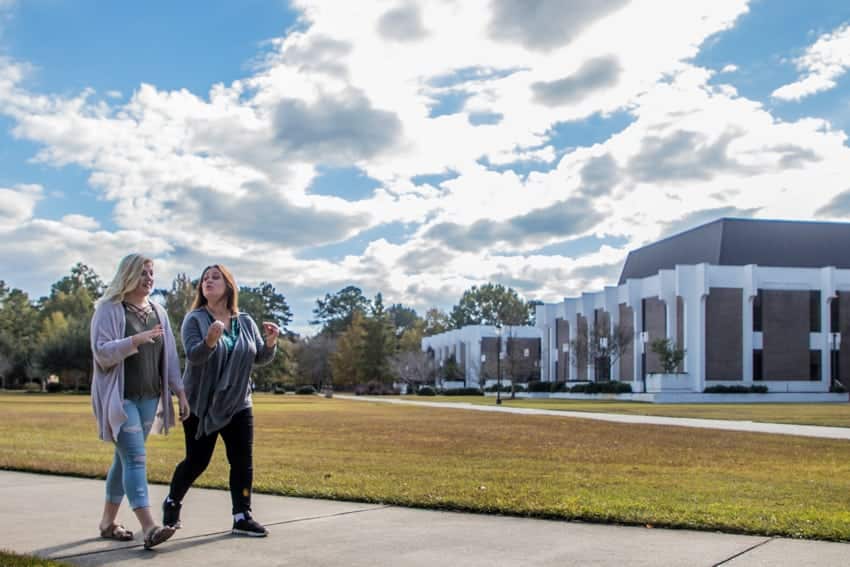 Request and Send an electronic copy of your high school transcript to FMU at no charge or download the Transcript Request Form to take to your high school guidance counselor.
Our Undergraduate Applications are also available in high school guidance counselors' offices, or you may request that we mail you a copy by calling 1-800-368-7551.
When will I hear from FMU?
Francis Marion has a rolling admissions policy. This means that as soon as your application packet is complete, a decision will be made regarding your admission status.
FMU's deadline for applications is always noon
on the Friday before the start of classes.
For entry term Spring 2018, January 5th
will be the deadline.
Submit completed applications to:
Francis Marion University




Office of Admissions




PO Box 100547




Florence, SC 29502




Admissions Fax: 843-661-4635