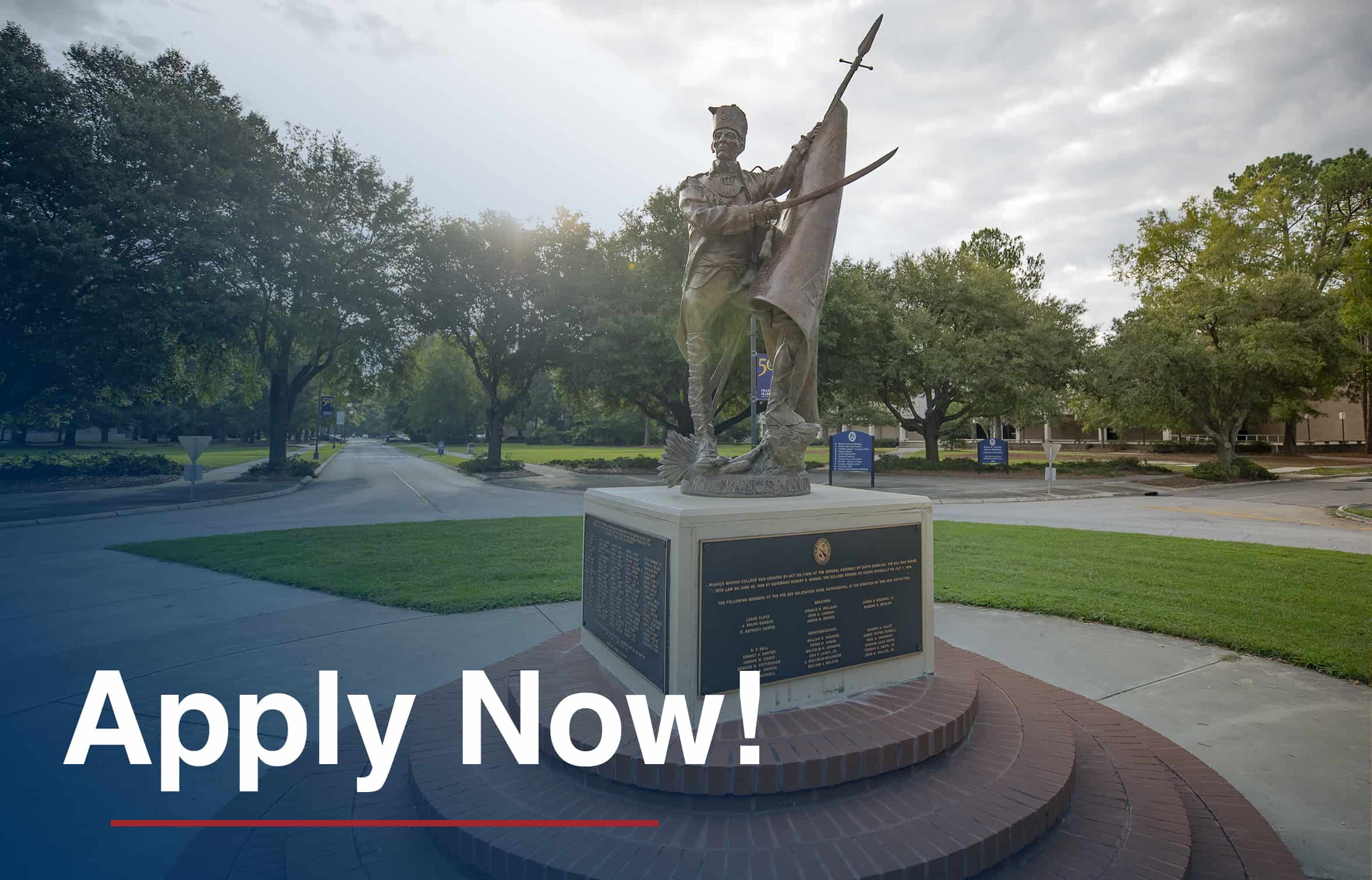 Applying to FMU is Easy!
Use the links below to create (or return to) an individual account in the Patriot Application Portal. You'll be presented with an online application that takes less than 15 minutes to complete. Most students will also want to complete the Free Application for Federal Student Aid (FAFSA). Learn more about FAFSA and all types of student financial aid here: https://www.fmarion.edu/financialassistance/
Note that FMU is not requiring students to send standardized test scores (ACT, SAT) for admission to the spring or fall 2022 semesters.
Have more questions? We're here and ready to help. Call give us a call at 843-661-1231, or send us a message at admissions@fmarion.edu!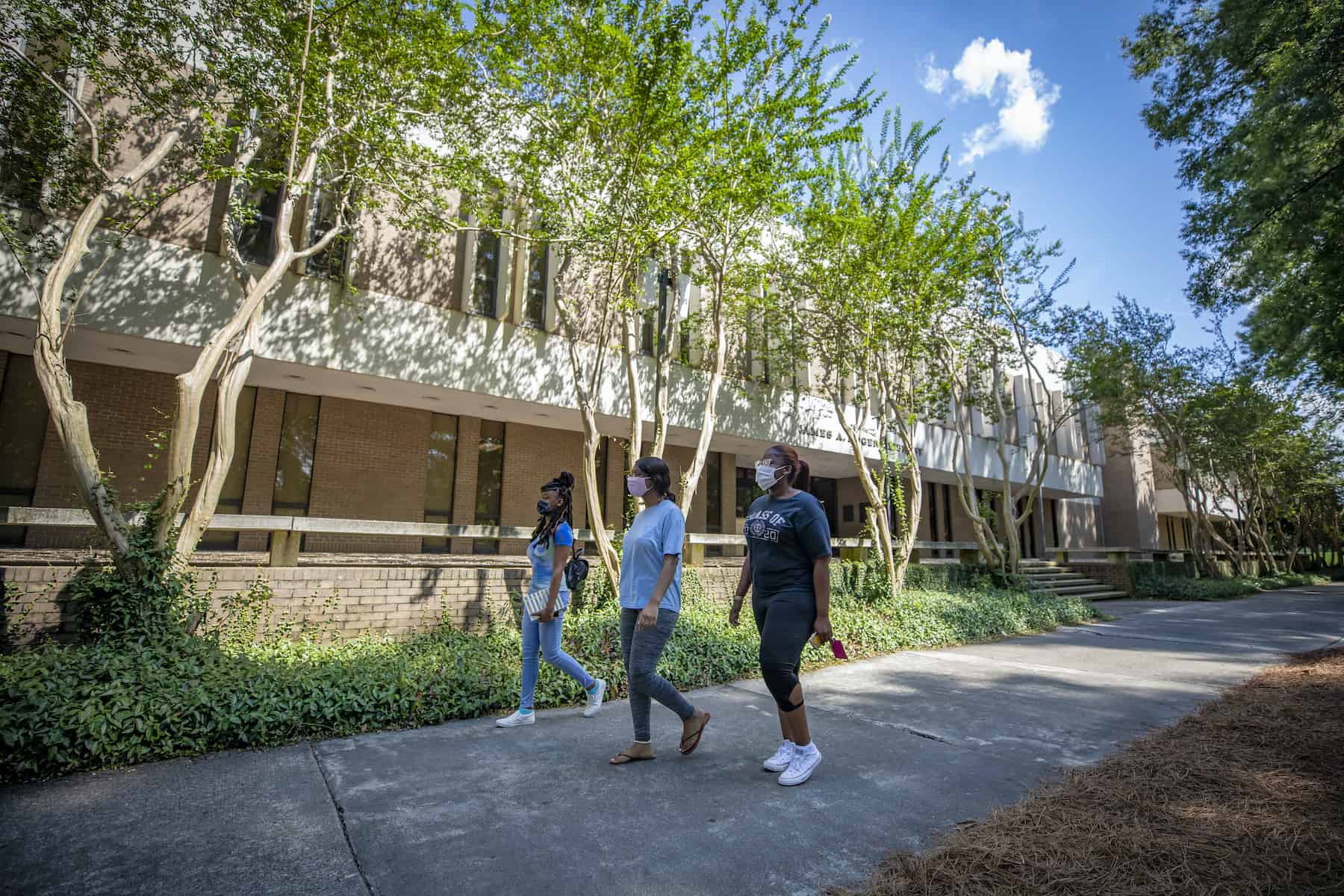 What do I need to apply for a graduate program?
Additional Information for Undergraduate Admissions
Request and Send an electronic copy of your high school transcript to FMU at no charge or download the Transcript Request Form to take to your high school guidance counselor.
Our Undergraduate Applications are also available in high school guidance counselors' offices, or you may request that we mail you a copy by calling 1-800-368-7551.
When will I hear from FMU?
Francis Marion Undergraduate Admissions has a rolling admissions policy. This means that as soon as your application packet is complete, a decision will be made regarding your admission status.
FMU's final cutoff for undergraduate applications is always noon on the Friday before the start of classes. However, we advise that students apply well before those dates.