SGA ELECTIONS
Student Government Association elections will take place between October 8 and October 12. Vote online using your Blackboard login or the link below.
Voting will open on Monday, October 8th at 8:00 a.m.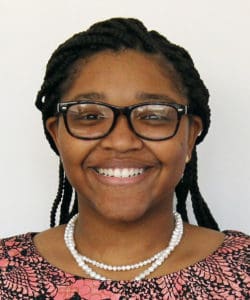 Greetings to All FMU Patriots,
I would like to take the time to extend a heartfelt welcome to the students of Francis Marion University. It is truly an honor to begin serving as the Student Government Association President for the 2018-2019 academic year. With an inviting and lovely, nature-filled campus providing the scenic backdrop to copious fall and spring activities, we are on a path toward adventurous and exciting times. Francis Marion University is an outstanding place to study, learn and be all that one desires to be. I urge my fellow Patriots to get involved whether that is getting a campus job, joining an organization, being a tutor to your fellow students, going to an athletic event, or just getting to know your professors. Please take advantage of all the amazing opportunities that FMU has to offer like studying abroad, the Honors program, internships in various fields, volunteering in the Florence community and so much more. The time is now to make this year, a memorable and exciting year! There will be several opportunities for all to engage in activities of interest. The various organizations on campus along with the Student Government Association will provide inclusive, educational, and fun-filled events. To make this year the best year yet, we need every person at FMU involved from the commuter to the full time, resident student to the athlete. We need and want everyone to be and remain invested in our great university. For the goal of seeing this institution of higher learning continue to excel and exceed every challenge while educating tomorrow's leaders, I pledge to lead by example. So, welcome Patriots to a great year from Move-in to Final Exams. See you around campus!
With Patriot Pride and Honor,
Connor Jade Jocelyn Graham
Student Government Association President