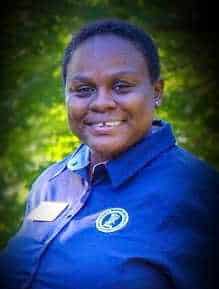 Greetings Fellow Patriots,
My name is Kendria Mason and I will be serving as your SGA President for the 2019-2020 academic year. On behalf of the Student Government Association, I am elated to welcome you to our FMU family. As SGA President, it is my duty to work alongside the various auxiliaries of Francis Marion University to represent you and ensure that your voice is heard. It is my intention to represent and support you with the utmost dignity and respect.
It is the goal of the Student Government Association to continue the legacy and standard of commitment, excellence, and productivity, and achievement that FMU has upheld for almost fifty years. Throughout the year, it will be our objective to provide you with the experiences and resources that will help you excel not only as a student but as a well-rounded individual in life.
It is my hope that you see FMU as your home away from home. All of our faculty, staff, and resources are in place and available to ensure that you succeed during your time here. Make the best of your Patriot Experience and write your own story!
With Patriot Pride and Honor,
Kendria Mason
SGA President