Student Government Association
Welcome back, Patriots!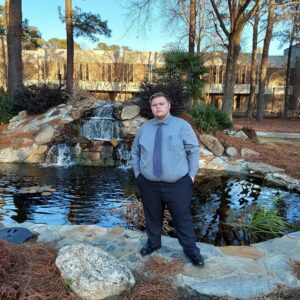 My name is Devan Campbell, and I am a junior from Greer, South Carolina. I am a History major with a minor in Political Science and African and African American Studies.  I am honored to welcome both our first-time students and our returning students to another year at this exceptional institution. As we begin this new journey together, we recognize that the years ahead will greatly impact our lives in ways that we cannot yet imagine.
Francis Marion University offers an unparalleled experience, unlike any other university. Our commitment to academic excellence, community engagement, and personal growth sets us apart from our peers. It is truly an honor to be a student at this institution.
I believe that our experiences as students at Francis Marion University will be some of the most transformative of our lives. We will make new friends, discover new passions, and grow both personally and academically. Together, we will create memories that will last a lifetime.
As we begin this new academic year, I encourage you to embrace all that this university has to offer. Get involved in campus life, attend events, and most importantly, take advantage of the resources available to you. Our faculty and staff are here to support you in every step of your academic journey.
Once again, welcome to Francis Marion University. I am excited to see what the future holds for each and every one of us.
Sincerely,
Devan Campbell
Student Body President
Meet Your SGA
Halie Hightower
Vice President
,
I am originally from the tri-state area of Ohio, West Virginia, and Kentucky, but have lived in South Carolina for more than a decade now. I am double majoring in Healthcare Administration and Biology-Pre-PT. I love traveling, cooking/baking (especially for others), watching tv shows and movies with loved ones, and just being outside. My favorite season is fall and my favorite movie is Meet the Robinsons. I have a dog at home and I share custody of my roommate's (approved ESA) cat. I am the Honors Student Advisory Council (HSAC) President, a member of Biology Club, and a tutor through CASA's tutoring center.
I became involved with SGA so that I could help give voice to my fellow students and bring the experience I gained from years in various student government positions to the table. While I have no political aspirations, my primary motivation in life is to help others in any way that I can. I saw an opportunity to do so through SGA. My goal this year is to have more students from various backgrounds, departments, etc. join SGA to so that more of the student body can be properly represented and more can be accomplished. However, I also see this year as the perfect time to focus on quality over quantity in regards to both SGA members and events on campus.
If you have any questions, concerns, or need any help, feel free to contact me and I'd be happy to talk and help however I can. My email is
Halie.Hightower@g.fmarion.edu
.
If you don't think SGA is quite your thing but you'd like to join another student organization, I seriously encourage you to do so. Please get involved in student activities, make friends, and have fun. Dealing with school/responsibilities can be overwhelming and you may struggle allowing yourself to pause and get out of your room - I've been there, I still struggle with this at times - but you'll be better off for it. It is all about balance and taking care of oneself.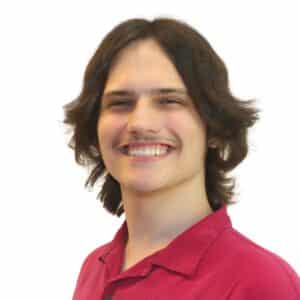 Matthew Dixon
Treasurer
,
Hello everyone! I'm Matthew Dixon but I go by Ryan. I am a biology major and enjoy the sciences. I this is my first year as your SGA treasurer. I'm in the Biology club, the American Chemical Society, and I also love cats. 🙂

I became involved with SGA to try and make a better campus, from little things you may not notice, to big things that make your experience at FMU much greater. SGA really needs a facelift, and I'm hoping with the new executive board we can make a difference.

You all hold the power to influence us to make the changes you want to see on campus. Bother us about it. Tell your friends. Without your suggestions the problem may not be fixed. Thank you!