The School of Business at Francis Marion is an excellent place to learn how to build a career. With small class sizes and a caring faculty, you are in a place that is committed to your success.
Bachelor of Business Administration (B.B.A.)
Bachelor of Science (B.S.)
Master of Business Administration (M.B.A.)


At Francis Marion University, we know that deciding where to attend college is one of the most important decisions you'll ever make. That's why we believe a visit is the best way to know if FMU is right for you.
CONTACT US
We are available to answer questions concerning any aspect of the School of Business. Our staff members will be more than happy to help you in any way they can.
Time tested professionals with real-world experience.
The Faculty at the School of Business at Francis Marion University are degreed professionals with real-world experience; most hold doctoral degrees in their fields of expertise. The School of Business offers quality academic programs, extracurricular business-related clubs and organizations, study abroad programs and internship opportunities.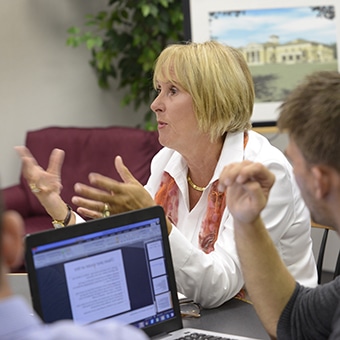 Showcase your brilliance, ingenuity, and entrepreneurship in the 2020 P.E.E. D.E.E. Idea Challenge!