Francis Marion University honored five of its most esteemed graduates during its annual alumni awards ceremony at the FMU Performing Arts Center on Thursday night.
The winners accepted their awards before fellow alumni, friends, family, and members of the FMU community. The event was hosted by the Francis Marion University Alumni Association.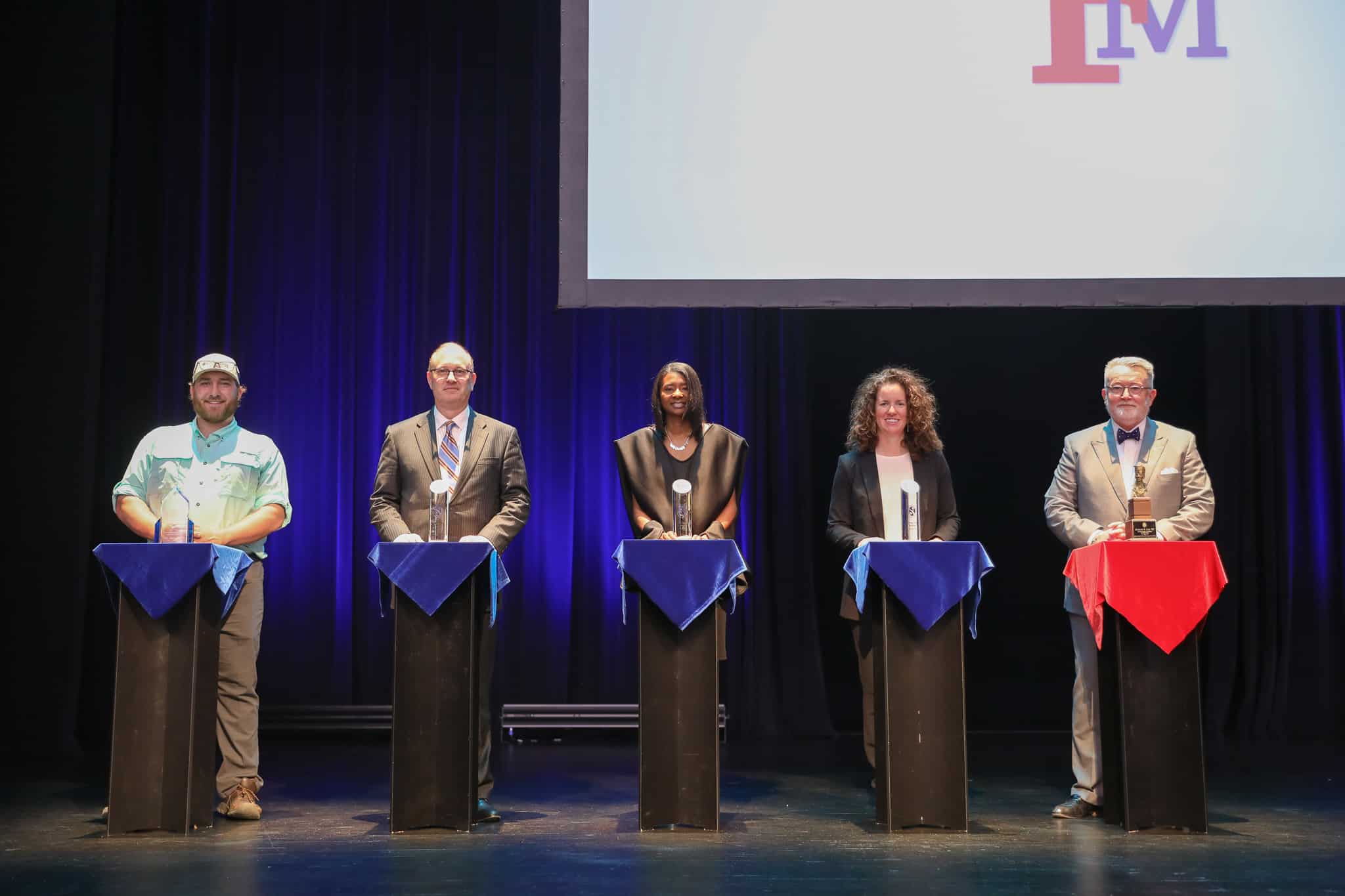 Robert E. Lee ('87) was honored as the Outstanding Alumnus of the Year. Lee is chairman of Francis Marion University's Board of Trustees. Originally appointed to the board in 1998, Lee served as chairman from 1999-2003 before being elected to the position again in 2018.
A native of Marion, South Carolina, Lee received a Bachelor of Business Administration with a concentration in finance from FMU in 1987. He went on to earn his Juris Doctor from the University of South Carolina School of Law in 1990. Lee practices law at his firm, Robert E. Lee Law Firm, in Marion, S.C.
Tyler B. Wright ('19) received the Benjamin J. Wall Ingram III Young Alumni of the Year award. Wright graduated with a bachelor's degree in biology and a minor in chemistry.
Wright is a co-director of Black Creek Wildlife Center in Marlboro County, where he works to rehabilitate injured wildlife, educate the public using animal ambassadors, and provide homes for non-releasable animals from around the world.
Stephen N. Jones ('88) received the Professional Industry Award for Business and Industry. Jones, a member of the university's Board of Trustees, graduated with a Bachelor of Business Administration in Marketing.
With more than 25 years of experience as a certified financial planner, Jones is currently the senior vice president of investments at Stifel Nicolaus in Florence. The Florence native has been an FMU trustee since 2011 and has worked with many civic and non-profit organizations throughout his career. Jones was recognized as the FMU Alumni Association Volunteer of the Year in 2010-11.
Charnisse T. Kelly ('96) was awarded the Professional Industry Award for Medical and Health Sciences. Kelly received a bachelor's degree in biology with a minor in sociology and collateral in chemistry from FMU in 1996. She received a Master of Science in Quality Assurance from California State University in 2013.
Kelly is the owner of CL&D Pharma Consulting, LLC, where she works as a quality consultant for pharmaceutical and medical device companies. She has also created her own endowed scholarship and has been an active member of the FMU Alumni Advisory Board since 2018.
Jenna Lee Sexton ('07) was awarded the Professional Industry Award for Natural and Behavioral Sciences. Sexton received a Bachelor of Science in Physics from FMU and a Master of Science in Nuclear Engineering in 2009 from the University of Florida.
Originally from Texas, Sexton was a student-athlete at FMU, competing for the softball team her entire college career. She has since been inducted into the FMU's Softball Hall of Fame. Sexton currently works as a health physicist for Sandia National Laboratory in Livermore, California, where she provides comprehensive field health physics support.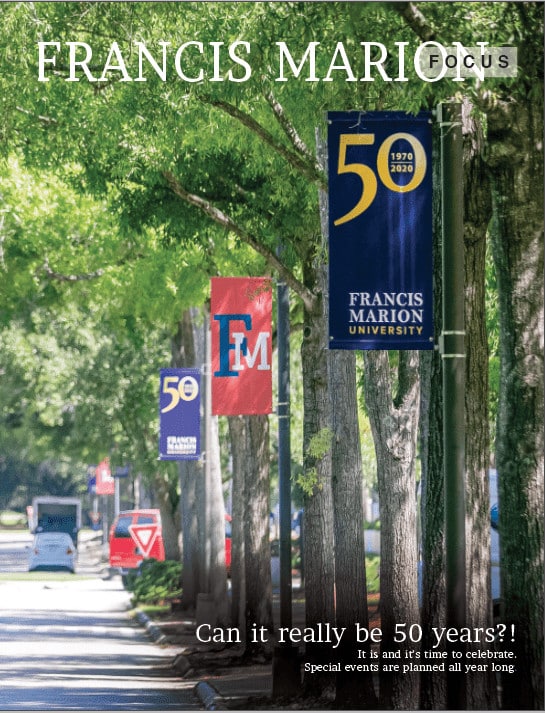 News & Notes from Alumni
The FMU family is always growing! Keep your former classmates and the FMU community updated by dropping us a Classnote below. We will include it in the next edition of the FOCUS magazine.