2023 Orientation Dates
FRESHMAN ORIENTATION
Saturday, June 10, 2023
Thursday, June 15, 2023
Monday, June 26, 2023
Tuesday, July 11, 2023
Thursday, July 20, 2023
Monday, July 31, 2023
Monday, August 21, 2023
TRANSFER ORIENTATION
Wednesday, June 21, 2023
Thursday, August 3, 2023
Register for Orientation
Incoming students for Fall 2023, your first step in becoming an FMU Patriot is to register for summer orientation.
To register, click the button below to access your FM Link account, go to Campus Events, and choose your orientation date.
You can also register for FMU Orientation by phone at 843-661-1288 or by email at orientation@fmarion.edu.
Why I Attend FMU
Get the app
Don't Forget a photo!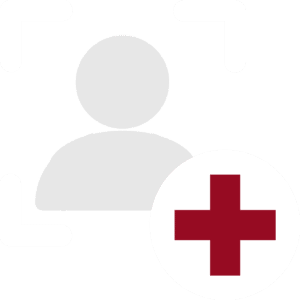 Upload a photo for
your FMU student ID card today!
Once the uploaded photo has been received,
we'll print your ID, and you can pick up at Orientation!
Orientation Checklist
Beginning your college journey is an exciting time that comes with a bit of preparation, and some paperwork. Don't worry though, we've got you covered with a checklist of everything that needs to be done before beginning your first semester at FMU.
Review the list, check it twice, and make sure you check out our additional resources further down this page!
Academics at FMU
The core of every Francis Marion University degree is the traditional liberal arts core curriculum. We consider that the building block for a successful life and career. Atop that foundation students can add a major from our growing selection of professional programs, or dive deeper into a core program. FMU offers more than 60 majors and courses of study.
Explore all we have to offer!
Financial Assistance
FMU has worked hard in recent years to develop new resources for our students to keep costs low. Whether its federal assistance or scholarships, we've got everything thing you need at FMU.
Campus Life
Living on campus at FMU is a great choice.
For many student and families it's a big choice, too. It may represent a young man or woman's first foray into independent living. That can be daunting, but it's exciting, too. Either way, it's part of maturing and growing as an individual.
At Francis Marion University we do all we can to make residential living fun and enjoyable. FMU offers students a variety of on-campus residential options. All are in beautiful wooded settings that are comfortable, affordable and convenient to classrooms and amenities.
So come join us. Be part of a new community. Enjoy life on your own and make friends that will last a lifetime. You'll be glad you did!
Student Life
Students at Francis Marion University are a hard-working bunch. They're in college, first and foremost, to earn a degree. Many of them – a significantly higher percentage that at most universities – also work before, between, and after classes, both on campus and off. Their "student" life starts with being a student, but they like to have a little fun, too.
To that end, FMU provides students with a robust assortment of organizations and activities built around student interests and designed to put the "life" into student life.
Contact Us
If you've looked over our orientation resources and still have a few questions, we're always here to help. Give us a call or send us an email and one of our admissions counselors will make sure you have everything you need.
STREET ADDRESS
4822 East Palmetto Street
Florence, SC 29506
MAILING ADDRESS
Office of Admissions
P.O. Box 100547
Florence, SC 29502