HOUSING AND RESIDENCE LIFE
The Housing and Residence Life program promotes academic success by providing modern, attractive facilities in a safe environment. A residence hall or University apartment is more than just a place for sleeping and storing books. It becomes the student's home, the place they will spend most of their time - studying, socializing, and living. That is why we work hard to make sure our residence halls and apartments are inviting, comfortable, and safe places to live and learn.
Living on campus is one of the best decisions a student can make. There are so many benefits of campus living with the amenities available to residential students and the quality service provided for FMU students.
By living on campus, students get to know each other through socializing, playing intramural sports, and studying together. These lifelong friendships are one of the greatest benefits of living on campus.
For New Students
Important Dates
Open House
October 14, 2017
November 11, 2017
December 9, 2017
February 3, 2018
March 3, 2018
April 14, 2018
---
Payment dates
Late Spring: May 1
Summer I: May 22
Summer II: June 28
Fall:  March 2
Spring 2018: December 11
---
Move-In Dates
All residents must meet FMU admission requirements and pay fees in full prior to move-in.
Fall 2018 – Saturday, August 18 (8 a.m. to 4 p.m.) for new students
Fall 2018 – Sunday, August 19 (10 a.m. to 3 p.m.) for returning students
Residence Hall Linen and College Bedding Program
Here's a convenient way to get everything you need for your residence hall room or apartment, especially the XL sheets needed for all beds except those in the Forest Villas Apartments. Visit Our Campus Market to view our full selection of colors and patterns and to place your order.
---
Francis Marion University has been offering the Residence Hall Linens program since 1993. Students at Francis Marion University require specially-sized sheets, mattress pads and comforters to fit campus mattresses. These beds, which are longer than 76 inches, are intended to maximize student comfort.
When you reserve your college bedding through this program, you ensure the right size linens for move-in. The selection is larger than you will find anywhere else, at prices that are budget-friendly. Best of all, every product available through this program is guaranteed to fit and guaranteed to last from move-in all the way to graduation. Extra-long sheets, extra-long mattress pads, extra-long comforters, pillows, décor and storage solutions and all other products are backed by this guarantee.
---
We recommend that parents and students respond early, in order to have the widest selection of college bedding to choose from. You will guarantee your first choice color or pattern and make great progress on your college shopping checklist.
Explore Your Housing Options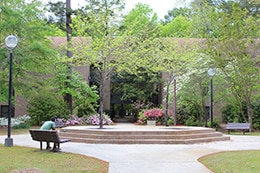 The University has six residence hall buildings situated in two complexes. Palmetto Hall, Swamp Fox Hall and Marion State Hall form a courtyard with the Ervin Dining Hall. Bell Isle, Snow Island, and Ellen C. Watson Hall form a courtyard around the Allston Housing Office Complex. The residence halls provide an excellent living environment for mostly freshmen and sophomore students. This setting promotes the establishment of new friends, develops community-living skills, and provides academic enrichment.
---
Furnishings and Amenities
Each residence hall suite consists of two bedrooms (two students share a bedroom) with an adjoining bath shared by all four residents living in the suite. Residence hall rooms are furnished with:
extra-long single size beds and mattresses
wardrobes
study desks and chairs
carpeted floors
window treatments
telephone (with local and campus telephone access)
high-speed internet connection
basic cable television service
one cable connection in each residence hall room
two internet connections in each residence hall room
---
Eligibility 
While all full-time FMU Students are eligible to live in the Residence Hall Complexes, these buildings are designed to meet the needs of freshmen and sophomore students. Every residence hall floor is secured by an electronic "Intelli-Key", which allows only residents of that floor to enter. A Resident Assistant is assigned to every floor to serve as a resource for students, providing information, oversight, and activities for the residents.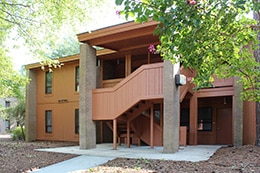 The Village Apartments, the first student housing on campus, were first occupied in 1980. The complex consists of 12 two-story apartment buildings accommodating 386 residents. Residing in the Village Apartments provides upper-class students a higher level of independence and less oversight than the residence halls. As they successfully progress through their college careers, many students choose campus apartment living.
---
Furnishings and Amenities
All Village Apartments are furnished with:
extra-long single-size beds and mattresses
wardrobes
study desks and chairs
stove, refrigerator, microwave oven
dining room table and chairs
telephone and local/campus access
basic cable television service
access to the University computer network
carpeting
window treatments
one cable connection in each Village Apartments common area
one internet connection in each apartment bedroom
---
Eligibility
While all full-time FMU Students are eligible to live in the Residence Hall Complexes, the Village Apartments are designed for our upperclass students. Twenty-four (24) credits are required to live in the Village Apartments.
---
Apartment Options
Students assigned to the Village Apartments may choose from two options:
One-Bedroom Apartments
(Ingram and Kidwell)
One bedroom apartments are shared by two students. The residents share a bedroom, kitchen/living area, and bathroom.
Four-Bedroom Apartments
(Anderson, Baxter, Dalton, Ervin, Ferguson, Gallingten, Henderson, Johnston, Logan, and Moutrie)
Four bedroom apartments are shared by four students. Each student has their individual bedroom, and shares the kitchen/living area and bathroom with the other three residents of their apartment.
Apartment buildings house both men and women, but individual units are not co-ed. Every apartment has an exterior entrance into the unit. Basic utilities are included in the semester price.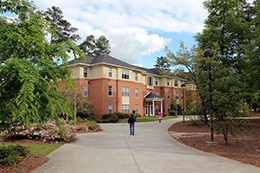 The Forest Villas are a contemporary apartment complex with three, three-story buildings to accommodate 421 beds including Phase II*. Primarily made up of four-bedroom apartments, the units in the Forest Villas are one-third larger than those in the University Village Apartments. The addition of The Forest Villas provides a campus living option to those upperclass students who desire the highest quality and modern conveniences of apartment living.
Conveniently located on the southeast side of the FMU campus adjacent to Belle Isle, Snow Island and Ellen C. Watson Residence Halls, the Forest Villas have ample parking with convenient access to the Housing Office.
* The first phase of the Forest Villas opened August 2004. This apartment complex houses 237 residents in 57 four-bedroom two bathroom, three two-bedroom one bathroom and three one-bedroom one bathroom units. The second phase of the Forest Villas opened in August 2007. This apartment complex houses 184 residents in 46 four-bedroom two bathroom units. Apartment residents share kitchen and living room space.
---
Furnishings and Amenities
Large single bedrooms each have a full bed, 4-drawer chest, closet, study desk and chair.
Two full bathrooms in each four bedroom apartment.
Shared living area with entertainment center stand, upholstered sofa, chair, and end tables.
Shared dining area with dining table and chairs.
Fully equipped shared kitchen including stove, microwave, refrigerator with ice maker, dishwasher, and garbage disposal.
Telephone and local/campus access.
Access to the University computer network.
Basic cable television service.
Basic utilities included in lease.
One cable connection in each Forest Villas common area and each Forest Villas bedroom.
One internet connection in each apartment bedroom
Full-size beds, living room chair, entertainment stand, end tables
Dishwasher and garbage disposal
Basic utilities are included in the semester price.
---
Eligibility
While all full-time FMU Students are eligible to live in the Residence Hall Complexes, the Forest Villas are designed for our graduate and upperclass students. Assignments to the Forest Villas are made with priority order given to graduate students, seniors, juniors and sophomores.
FMU offers the students who wish to live on campus several options designed to meet their needs as they successfully progress through their academic careers. Freshmen may choose to live in our residence halls where they will share a room with another student. These rooms are arranged in a suite arrangement with two rooms connected by a shared bath. Sophomores, juniors, seniors, and graduate students may live in the residence halls or choose an apartment. The apartments offer a variety of choices – one, two or four bedroom units. In the apartments, students share living/dining areas, bath and kitchen facilities. Assignments to campus housing are made according to eligibility, application date, and availability.
CONTACT US
If you have any question give us a call at 843-661-1330.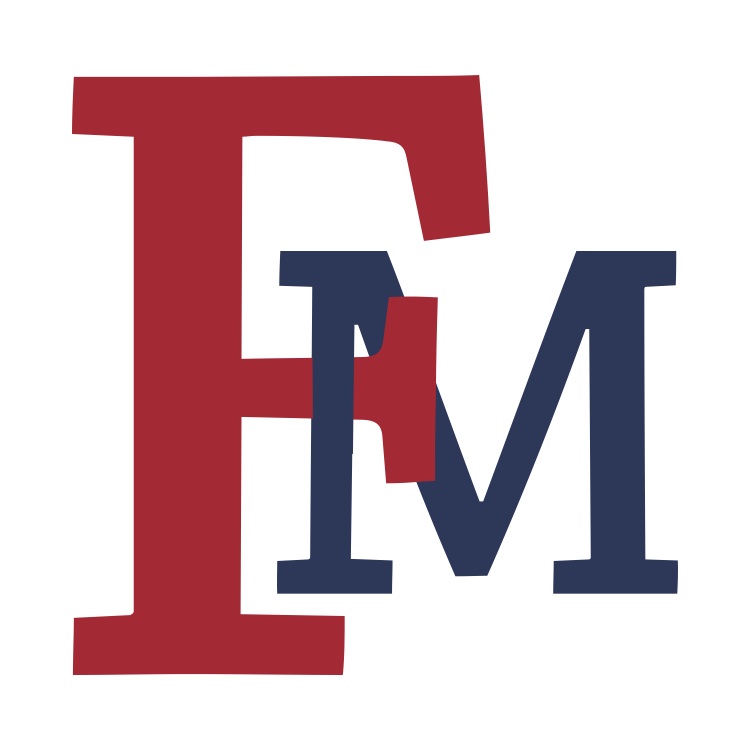 Administrative Assistant II
Office: Housing Office
Phone: 843-661-4684
vschaffer@fmarion.edu