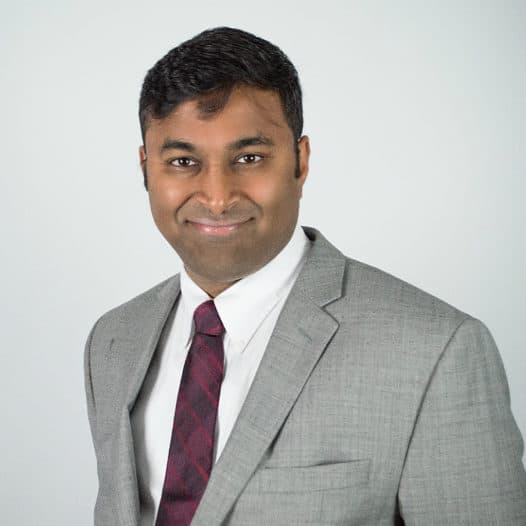 Dean of the School of Business
Eugene A. Fallon Jr. Professor of Management

Office: FH 259A
Phone: 843-661-1420
HRajagopalan@fmarion.edu
Welcome to the School of Business
At the School of Business, we go beyond academic requirements to prepare our students for lifelong success in their professional careers. We believe that a well-rounded education involves not only acquiring knowledge but also developing practical skills and a professional mindset. That's why we offer a range of programs and activities designed to enhance your professional development and equip you with the skills necessary for a thriving business career.
Professional Activities. We understand the importance of real-world experience and networking opportunities. Our students are encouraged to engage in various professional activities that go beyond the classroom. Programs like Dress for Success, Career Connections, and other professional workshops provide you with the chance to refine your professional demeanor, network with industry professionals, and gain insights into the business world. These activities foster your personal growth, enhance your professional skills, and give you a competitive edge in the job market.
Building Strong Careers. Our mission is to prepare you for a successful business career that extends far beyond graduation. We instill in our students the key qualities that employers value in today's competitive job market. By emphasizing lifelong learning, critical thinking, high ethical standards, preparation for a global economy, and strong communication skills, we equip you with the tools to adapt to changing business landscapes and excel in your chosen field. These foundations will serve as the building blocks for your professional growth and long-term success.
Up-to-date Curriculum. Our curriculum is regularly updated to reflect the evolving needs of the business world, ensuring that you receive a relevant and future-oriented education. From emerging technologies to global market trends, you'll be equipped with the knowledge and tools to thrive in an ever-changing business environment.
Dedicated Faculty. Our faculty members are not only experts in their respective fields but also passionate educators who genuinely care about your success. They bring real-world experience into the classroom, bridging the gap between theory and practice. With their guidance and mentorship, you'll be prepared to tackle challenges, think critically, and make informed decisions that drive positive change.
Join Our Community. By choosing the FMU School of Business, you become part of a vibrant community of ambitious students, accomplished alumni, and industry connections. Our strong network provides valuable opportunities for networking, internships, and mentorship, helping you build valuable relationships and open doors to exciting career prospects.
Start your journey towards a rewarding and fulfilling business career today. Contact us to learn more about our programs and how we can help you build a strong foundation for your professional success. Together, let's shape your future! We can't wait to see you thrive at the School of Business!
VISION
The School of Business at Francis Marion University strives to be recognized as a leader in business education and to become the resource for business and leadership expertise in our region.
MISSION
The mission of the School of Business at Francis Marion University is to serve our region by offering high-quality educational programs at the undergraduate, graduate, and professional levels that prepare individuals to compete on a regional, national, and global level. We develop faculty whose teaching, service, and research benefits students, community members, and colleagues. We engage in student-focused educational experiences to develop a comprehensive foundation, so that they may craft fulfilling, successful careers and lives.
OBJECTIVES
Within the mission, the School of Business recognizes four primary objectives:
To ensure student success by providing by providing high-quality learning opportunities with emphasis on the development of students who think logically, communicate effectively, understand and embrace diversity, and follow high ethical standards.
To recruit, retain, and support highly-qualified faculty, who are vested into our student-focused mission.
To increase community engagement with local businesses, organizations, and institutions for feedback and support.
To continue to grow and develop our graduate and undergraduate programs in a way that corresponds with the mission of the School and University.