Francis Marion University's Arts International Festival returns as the Pee Dee Region's premiere spring festival! Don't miss this family-friendly celebration of arts, culture, food, and entertainment on FMU's main campus Saturday, April 18, 2020.
International Foods
One of the most popular features of Arts International returns as international food vendors serve a wide array of delectable dishes from across the world.
International foods featured this year include:
Honda – Japanese
University BBQ – Cajun
Smoqueology BBQ
Wurst Wagon – German
Benitos Rolling Pizza Oven – Pizza
EzCheesy – Gourmet Grilled Cheese Sandwiches
Kona Ice – Hawaiian Ice
George's Funnel Cakes – Funnel Cakes & Fried Oreos
Freckles & Giggles – Hand Crafted Ice Cream
Pineapple Island – Pineapple Slushies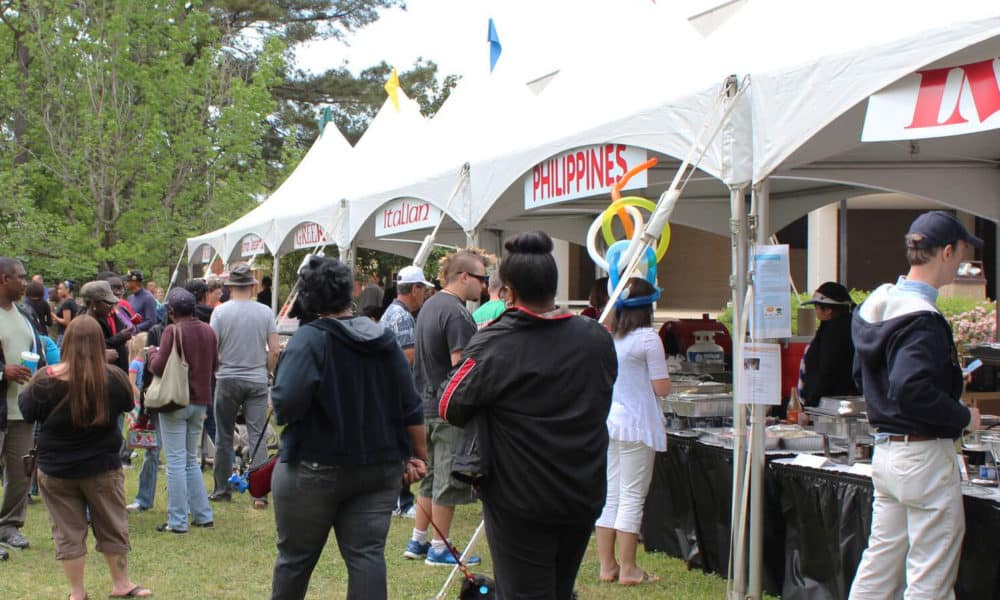 Arts & Crafts Vendors
Dozens of artisans will have shops setup at the festival to showcase their craft and sale their pieces. This year's artisans line-up includes:
Wicked Cute Creations – Terry Oulette – Pendants, necklaces, bracelets, rings, and crochet items
Sherry's Heart to Hand Jewelry – Sherry Philson – Handmade jewelry
The Potter's Hand – Fletcher Townsend – Hand-thrown pottery
Beautifully Simple Soap – Valeriana Wick – Herbal inspired beauty & body products
The Swell Snell – Sarah Harwell – Watercolor art
Glass Craft – Lynn Parsons – Stained glass
T's Creations – Theresa Holland
Cotton Sol – Colleen Kennedy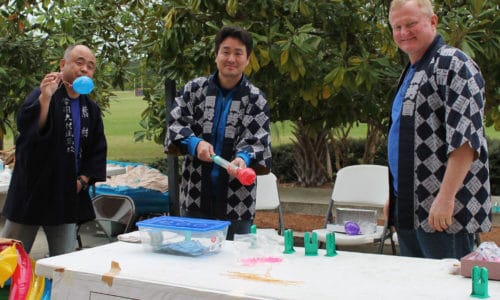 Children's Area
Arts International isn't just for adults! Check out the entertainment for kids of all ages:
Jess Willis – Story-telling & puppeteering
Joy the Clown – Face-painting, balloons, & animals to pet
Tim Fisher – Balloon animals Concert Schedule
Arts International 2020 will have several performance areas with something to entertain visitors all day! Click one of the stages below to see a full schedule of performances.
Vendor Applications
The University will accept vendor applications for Arts & Crafts, as well as International Food stations.
Those wishing to have a booth at this year's festival should contact:
kjohnson@fmarion.edu or call 843-661-1225