Certificate in Lean Six Sigma
Process Improvement and Quality Control
Increase productivity and boost the bottom line by applying principles of Lean Six Sigma to your organization. Lean focuses on efficiency trying to eliminate waste, mistakes, and delays. Six Sigma is a methodology that attempts to ensure consistency of product or service output.
Benefits of Six Sigma for Organizations
Improved Productivity
Reduced Costs
Boost's client's confidence in your business
Gain credibility and stakeholder trust
Reduce employee turnover and training costs.
Benefits of Six Sigma for Individuals
Help your organization reduce risk and eliminate error and defects.
Improve business processes and sustain quality improvement.
Ensure compliance.
Become valuable in every industry.
Career Growth
Gain Hands on Experience in Quality Management
Available on Demand
We offer corporate training in Lean Six Sigma at your premises in Florence SC.  We require a minimum of 10 participants for one session.
This program is divided into two phases.
Phase I:
Trainer teaches the participants the concepts of Lean Six Sigma in a classroom setting.  This can be done on your premises or at Francis Marion University campus.
Phase II:
Employees complete faculty supervised project for the company so they can sit for the Green Belt Six Sigma Certificate.
For more information about this training module, contact School of Business at 843-661-1420
Frequently Asked Questions
Who is the Certificate meant for?
The Certificate in Lean Six Sigma is meant for employees of organizations that are dedicated to the improvement all types of organizational processes and maintain these improvements through the consistency of the process outputs whether those processes be of a service or manufacturing orientation.
How will the course be delivered?
This course is completely on-site at your organization or and agreed upon facility. All course material and videos will be posted online on Blackboard. Faculty will meet with participants for a total of 36 hours for each Phase (i.e. 3 hour sessions once a week for 12 weeks). The schedules will be mutually developed and agreed upon.
Do I need a textbook for this Certificate Program?
No. All materials will be provided by the instructor.
Will I need a great knowledge of statistics for the Six Sigma content?
Fundamental knowledge of statistics and the basic measures is a plus, but not mandatory for successful completion of the course. Basic statistical models and tools will be covered in the materials
Can I do just one part of the course?
Organizations may set up a cohort to take just Phase I or Phase I and Phase II. You cannot do Phase II without completing Phase I.
When the does course start?
The Certificate program starts every August in the Fall. Phase I is completed by December and Phase II starts January and is completed by the first week of May.
Is there a certification exam or test?
Yes. The assessment at the end of Phase I measures your understanding of the Lean Six Sigma concepts. Phase II introduces actual process improvement projects relevant to your organization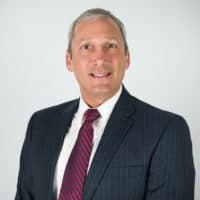 Dr. Hubert Setzler III, Nellie Cook Sparrow Professor of Business, School of Business, Francis Marion University
Dr. Setzler teaches Production and Operations Management, Process Improvement and Quality Control, Leadership in Organizations at the School of Business.  His research interests include Predictive uses of Artificial Neural Networks, Complex Adaptive Systems, Location Analysis, Geographic Data Analysis, and Supply Chain Integration.  Dr. Setzler has his PhD in Information Technology and MBA from University of North Carolina at Charlotte and his BA from Newberry College