National Pan-Hellenic Council (NPHC)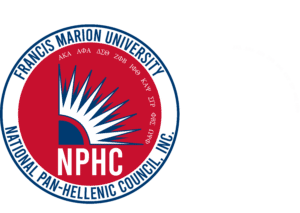 The National Pan-Hellenic Council governs four of the nine National Pan-Hellenic Council fraternities and sororities. Membership intake is different for each NPHC organization. These organizations typically look for students that have at least 12 earned credit hours, maintain a certain GPA, and have completed service hours.
Potential members should look for respective chapter informational meetings as a starting point to the intake process. Those who are interested are encouraged to research the history of each organization, visit their national website, and learn of their respective membership requirements.
Active Chapters at FMU
Events
Registration Form
Contact Person