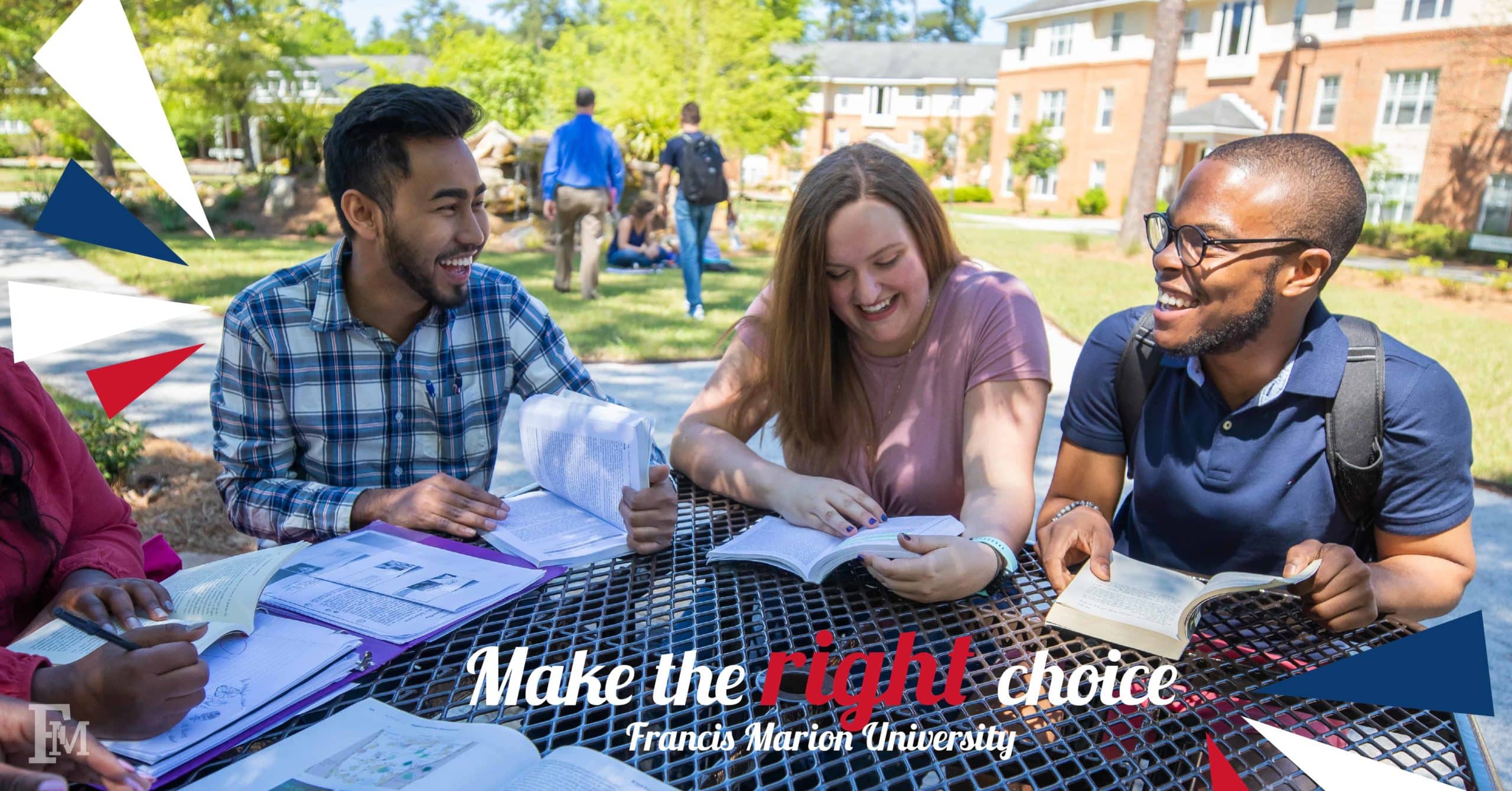 WHY CHOOSE FRANCIS MARION?
The Programs
Academics at FMU are built on our strong liberal arts traditions, and our well-respected professional programs like Education, Business and the Health Sciences. But we're not standing still. We're adding new programs like mechanical engineering, healthcare informatics and sports marketing every day. We're ready for the future so you will be, too.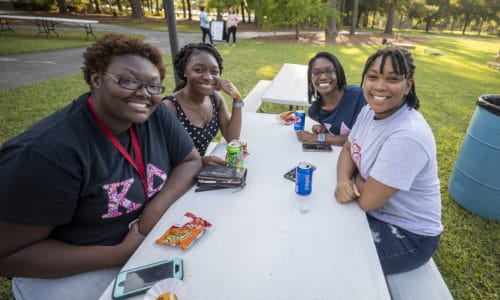 The People
FMU is a friendly place where smiles abound. Because it's just the right size it's easy to feel comfortable here. You'll make relationships that last a lifetime. 
The Place
Set on 400-plus wooded acres, FMU's main campus is place of great natural beauty. Walkable paths course through forests and fields and water features dot the landscapes. No one says a college campus has to look like this, but our students are glad out does.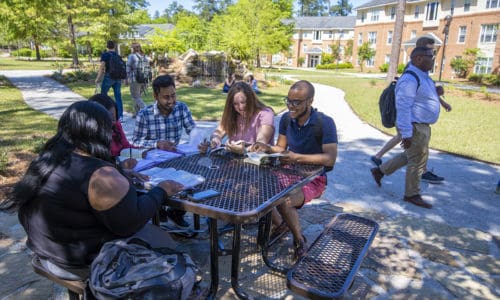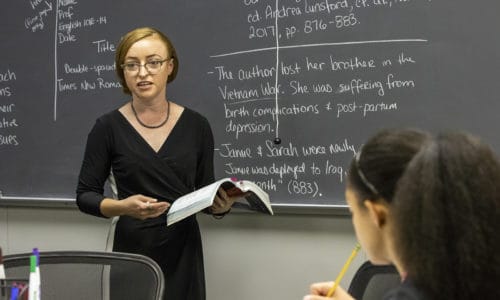 The Professors
The faculty at FMU are leaders in their fields, internationally known scholars, practitioners and performers who also happen to love teaching. Their doors are open and our small classes means there is time for relationships to build, even at the undergraduate level. It makes for the perfect academic atmosphere.
The Possibilities
Undergraduate students at Francis Marion may find themselves assisting with graduate-level research projects, traveling the world, or working in an internship related to their field. After graduation they'll join thousands of Patriot alumni starting meaningful careers or pursing advanced degrees. There's no better foundation than the FMU experience.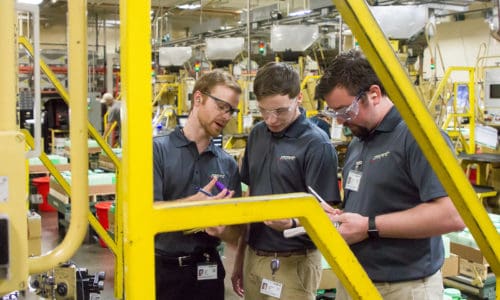 LIFE AT FMU
Students at Francis Marion University are a hard-working bunch. They're in college, first and foremost, to earn a degree. Many of them – a significantly higher percentage that at most universities – also work before, between and after classes, both on campus and off. Their "student" life starts with being a student. But they like to have a little fun, too. To that end, FMU provides students with a robust assortment of organizations and activities built around student interests and designed to put the "life" into student life.
"They really care. They want the students to be happy here and our whole Student Affairs Office is the same way. They just want to make you happy. I feel like Dr. Carter and everyone's doing a really great job at making student life great…"
ATHLETICS AT FMU
Athletics at FMU offers extensive opportunities for both men and women to participate in varsity intercollegiate athletics by sponsoring sports which maintain Peach Belt Conference and National Collegiate Athletic Association affiliations.
"Man, after all (FMU) has done for me… they were there for me when no one else was… And the people here have always been great. This is where I belong. I wasn't going anywhere. I guess maybe coach was worried, but I wasn't leaving."