March 27, 2020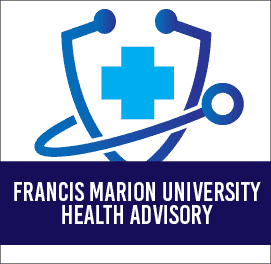 FMU Campus Technology providing Internet connectivity assistance
FMU is delivering online instructions to students for the remainder of the spring 2020 semester as a part of the university's response to the coronavirus outbreak.
Internet connectivity and device access may be a challenge for FMU students. The University's Campus Technology office is working with other organizations around the state to ensure all students have consistent Internet access.
Campus Technology is operating the FMU Student Help Desk, Monday-Friday, 8:30 a.m. to 8 p.m., to assist students with connectivity and other technical issues. Call 843-661-1111. Other helpful resources may include:
FMU Laptop Loan Program: FMU students who don't have access to a useable computer can borrow a laptop for free at the Rogers Library on the FMU campus. Details of the Rogers Library Laptop Loan Program are available at http://libguides.fmarion.edu/JARL/Laptop
Internet Bus Locations: The South Carolina Department of Education and the South Carolina Department of Health and Environmental Control (DHEC) is providing students with free Wi-Fi Hot Spots, using specially equipped school buses, at designated locations across the state. Find bus locations can be found at https://ed.sc.gov/newsroom/covid-19-coronavirus-and-south-carolina-schools/.  Wi-Fi is free on an open network at any listed locations. Locations change from day to day, and throughout the day.The map is updated frequently as buses become available.
Free Internet service from local providers: Some Internet service providers are offering free services to households with students for a limited time period. This is a generous offer, but please ensure that you understand the full scope of any contract before agreeing. Here is a partial listing of these programs in South Carolina:

Spectrum

Households with students K–12 or university students can sign up for a new Spectrum internet account to get the first two months of internet with speeds up to 100 Mbps for free. Installation fees will be waived for those who qualify for the offer. Call 1-844-488-8395 to enroll.
Spectrum Wi-Fi hotspots are also currently open and free to use.
Spectrum also offers Spectrum Internet Assist, a broadband program that delivers speeds of 30 Mbps for $17.99/month, including modem.

AT&T

Two months of free service to new access customers who order by April 30, 2020. Fees will apply after two months. The company said it will expand eligibility for households participating in National School Lunch Program/Head start 1-844-855-1539.

FTC

Call FTC at 888-218-5050 and press '4' when prompted, or, visit FTC.net and begin a chat session by clicking on the bottom right of the screen, text 843-382-8398, email contact@ftc.net.