November 7, 2023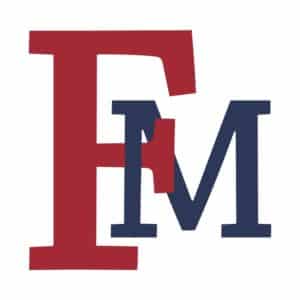 Assistant Professor of Psychology (24-16)
Francis Marion University and the Department of Psychology invite applications for a tenure-track, Assistant Professor of Clinical/Counseling Psychology.
The Department of Psychology is interested in continuing the excellence of its Master of Science in Clinical Psychology program, which is accredited by the master's in psychology and counseling Accreditation Council (MPCAC) and trains Licensed Professional Counselors (LPCs) to work in a variety of settings. In addition, the faculty member will be a part of the new Doctor of Psychology (PsyD) program that will begin in Fall 2024. Thus, the faculty member will teach a combination of undergraduate courses and graduate courses based on the faculty member's specific area of specialization. While the area of research is open, the faculty member will be expected to establish and maintain a program of meaningful disciplinary research that is engaging to and inclusive of graduate students. The clinical psychology faculty member should expect to play an active role in training, supervising, and mentoring graduate students. Also offered are excellent clinical and research facilities at the Richardson Center for the Child and the new Leatherman Health Sciences Complex. A new integrated Behavioral Health Complex in Florence is forthcoming in 2025, which the faculty member will also have access.
Minimum requirements include a doctorate in clinical or counseling psychology (licensed or license-eligible preferred) from a program accredited by the American Psychological Association (APA).
The Department of Psychology (comprised of 11 full-time faculty) has approximately 300 undergraduate majors; in addition to approximately 75 graduate students within three accredited/approved programs: Clinical/Counseling, School Psychology, and Applied Behavior Analysis. The PsyD program will have a Rural Health Psychology focus, and the university has recently added an interdisciplinary Autism Studies Major and Minor at the undergraduate level.
FMU has been named a "Great College to Work For" since 2013 as determined by the Chronicle of Higher Education-sponsored survey of higher education institutions. In addition, it has been recognized for its excellence in education by several national ranking agencies, among them the US News and World Report survey, which has named FMU as one of its top regional universities in the south for more than a decade.
Francis Marion University (FMU) is a state-supported, regional university located in Florence, South Carolina. Candidates will find Florence, South Carolina to be an excellent place to live.  Florence is a growing city with a vibrant arts culture. Florence enjoys award winning schools, affordable cost of living, excellent healthcare, and varied recreational programs including sports, community events and festivals.  Within a few-hours' drive are several metropolitan areas, including Columbia, South Carolina; Charleston, South Carolina; Greenville, South Carolina; Charlotte, North Carolina; Raleigh, North Carolina; Savannah, Georgia and less than an hour drive to the South Carolina coast. Florence's thriving downtown was recently awarded the prestigious Great American Main Street Award, which recognizes communities for their excellence in comprehensive preservation-based commercial district revitalization.
Start Date: August 16, 2024
Application Materials Needed:
Letter of Interest (Referencing Position Number 24-16), outlining teaching and research interests.
Curriculum vitae, to include a listing of courses taken in graduate program.
Copies of all college transcripts (official transcripts are required of the successful candidate).
Statement of teaching philosophy.
Three letters of reference.
FMU Faculty Application.
To obtain a copy of the faculty application, please click here.
Send complete application packet to: Dr. Charlene Wages, Vice President for Administration and Planning, Francis Marion University, P.O. Box 100547, Florence, SC 29502-0547. May also be submitted via fax at 843-661-1202
Review of applications will begin immediately until the position is filled.
As Francis Marion University has continued to be recognized for its diverse student body, it especially welcomes applicants who can affirm and enhance its mission.
Applicants honorably discharged from a branch of the United States Armed Forces, who meet the minimum training and experience requirements, are given employment preference by all State agencies and higher education institutions in South Carolina.
An Affirmative Action/Equal Opportunity Institution