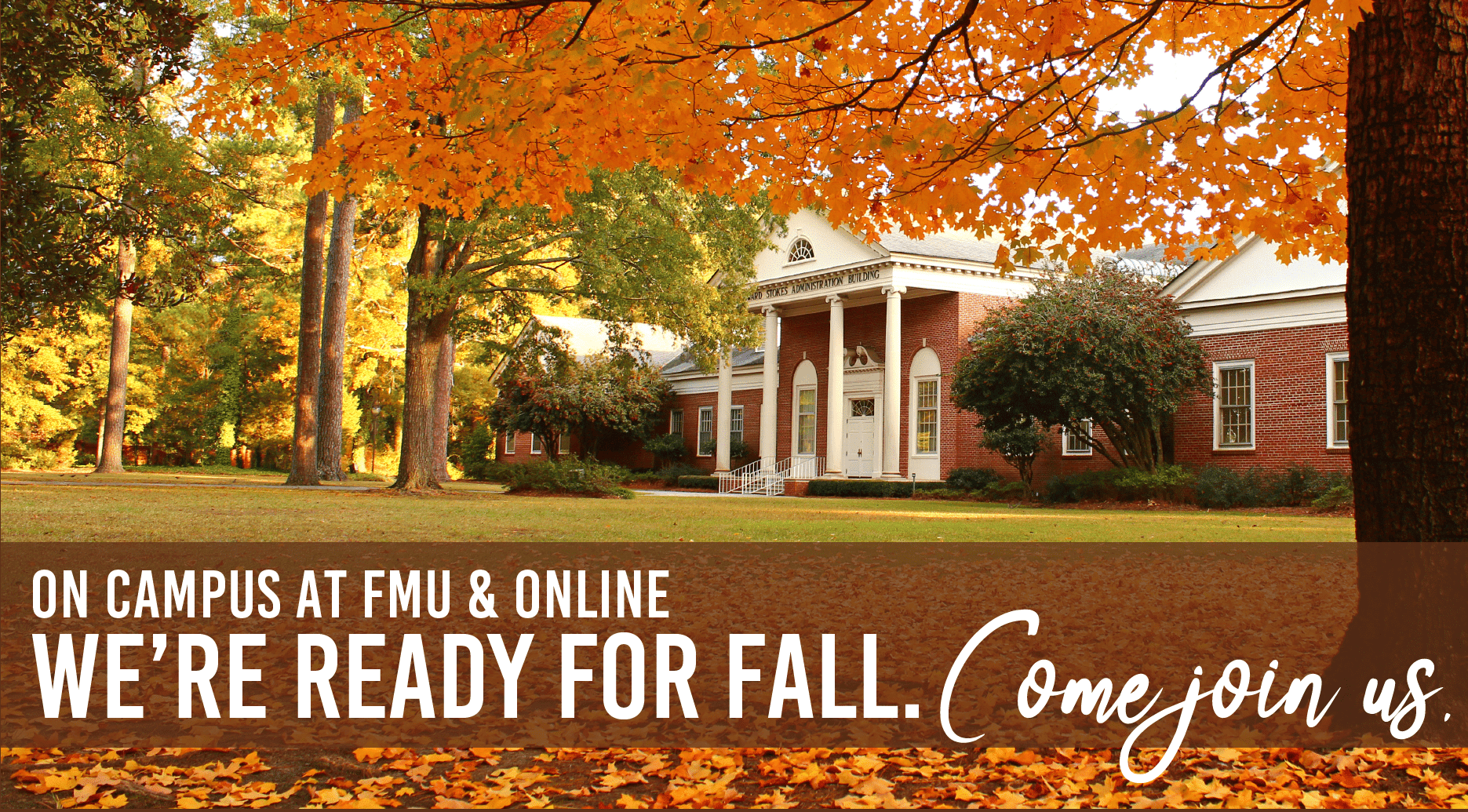 The times are different, but at Francis Marion University much is the same. We still provide our students with an exceptional educational value in an extraordinary setting. And our friendly campus community (about 4,000 students) remains just the right size to fulfill dreams without drawing a crowd.
We're ready if you are!
FMU is a great place to go school and we are ready for a new semester. And — here's some good news for you — we still have room for a few more. Classes begin Aug. 17, but we've extended our enrollment date for both Transfer Students and Freshmen Students  through Aug. 21.
Freshmen should submit high school transcripts and complete an application.
Students interested in transferring to FMU from any accredited two- or four-year institution need to complete an Application to FMU and send transcripts from any post-high school education to the FMU Admissions Office. Contact Admissions by phone at 843-661-1231 or by email at admission@fmarion.edu.  FMU accepts course credit from many institutions and has special arrangements with a number of school.
A counselor can help individual students understand how many credits will transfer from high school dual enrollment courses, or other college equivalents, or from other colleges for transfers. They can also help students determine their academic standing and assist in planning a schedule.
Still the same: A great place for college
The times have changed a lot on the past few months, but the heart of what makes Francis Marion University a special place has remained the same. We're still South Carolina's Best Educational value and we're still the most beautiful campus in the state, too! Learn more about our robust academic offerings or tour the campus (virtually) to see for yourself!