FMU's Return to Campus
Francis Marion University is planning to return to in-person instruction on the FMU campus for the fall 2020 semester. Although the situation surrounding the Covid-19 outbreak remains fluid, FMU is busy preparing campus for the coming semester. Supplies have been purchased, plans made, policies revised. The university is doing all it can to ensure the safety of the entire FMU community while returning to "normal" footing. FMU staff and faculty has been hard at work on plans for the re-opening for several months.
The document below lays out the various elements of the re-opening plan. It will be updated frequently as planning segments are completed and refined. Stay up to date on news about the re-opening through FMU's website and university social media.
Campus Re-Opening Plan Fall 2020
COVID-19 Response Office
For more information on FMU's procedures and plans during the COVID-19 pandemic, contact the University's COVID-19 Response reach out via email. The office is open Monday-Friday from 8:30 a.m. to 5 p.m. to assist students, faculty, and staff in finding the best resources and information on FMU's response to the pandemic.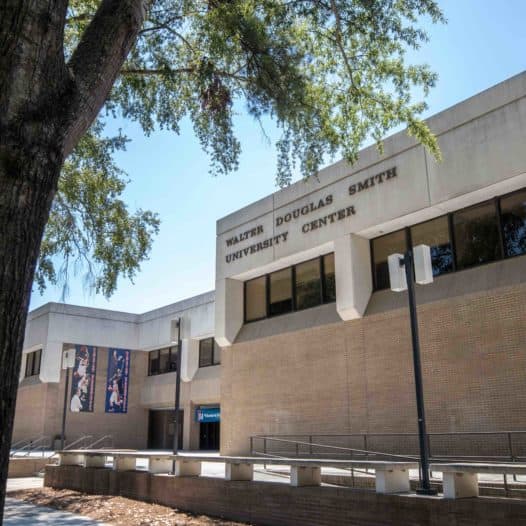 COVID-19 Response Office
Office: University Center, Suite 205
Hours: Mon-Fri, 8:30 am to 5 pm
Phone: 843-661-4665
Email: CovidResponse@fmarion.edu
FMU Health Advisory

The goal of Francis Marion University is to operate, and plan for the future, during the worldwide Covid-19 outbreak. The safety of the entire FMU community are at the forefront of the planning process. Follow all health advisory updates and news from FMU on our Health Advisory Webpage.