April 29, 2020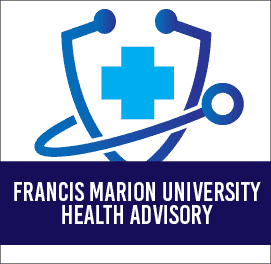 Latest letter from Dr. Carter, FMU President – April 28, 2020
The latest message to the FMU community from Dr. Fred Carter, FMU's president.
Dear FMU Community,
Happy Reading Day. Congratulations on making it the through instructional portion of the semester. I hope that all of you and your families are doing well.
Let me update you on a few of this week's developments.
Classes will likely remain online throughout the summer and enrollments are strong. So now our focus is shifting to the development of protocols and procedures for protecting our students, faculty, and staff as we anticipate returning to campus.
In an effort to begin this process, we have asked the senior staff, and a few other colleagues, to begin developing plans and guidelines for the following six areas:
1) In-class, Online, and Hybrid Curricular Options- Peter King, Glen Gourley, and Alissa Warters;
2) Classroom Safety and Spacing– Alley Steadman, Bud Simmons, and Ralph Davis;
3) Student Residence Hall Safety, Spacing, and Sustainability– Chris Kennedy, Cheryl Tuttle, Nick Townsend, and Erika Cook;
4) Student-Athlete Protection and Spectator Safety and Spacing– Murray Hartzler, Gary Edwards, Jerri Porter, Stacey Vallee, and Rhonda Brogden;
5) Personal Protection Measures for Students, Faculty and Staff– Darryl Bridges, Paul DeMarco, Karen Gittings, and Charlene Wages;
6) Food Preparation Protection and Dining Facilities Spacing– Darryl Bridges, Kelli-Anne Dailey, Nick Townsend, and Eric Garris.
If you have ideas or suggestions about any of these areas, please contact any of the people identified above. Preliminary drafts of these plans should be finished by May 13th, and we'll work on them collectively for a couple of weeks afterward. By early June, we'll bring the deans, chairs, and the chairs of selected faculty committees into the discussion. Please understand that this is not an exhaustive list of issues. Dozens of other concerns will arise, and we'll work through them in the course of the discussions.
Hopefully, all state colleges and institutions will know by July 15th whether campuses can reopen for classes in fall. This should provide ample time to manage the transition. We're fortunate that FMU is relatively small. This gives us flexibility and allows us to adapt quickly if necessary. Given the uncertainties associated with this pandemic, the preferable course is to plan for as many contingencies as possible. It is far better to begin with a more structured protocol and relax it as circumstances permit than to deal with the alternative.
The FMU foundation continues to do stellar work administering the employee assistance fund. To date, it has provided 116 assistance grants to 65 staff, 1 faculty, and 50 dining facility employees. Lauren, Cheri, Kat, Daphne, and Kat spend a couple of hours every day managing this process effectively and discreetly.
Yesterday, Governor McMaster extended his state of emergency for 15 more days, with all existing executive orders remaining in effect. There is still no definitive information on when the General Assembly will return to address the continuing and sine die resolutions, nor has the leadership responded to the Governor's invitation to call them back into session in June.
The Governor's Accelerate SC Commission continues to meet weekly. The Governor asked me to move from the governance panel to the resources panel, the entity that actually recommends financial distributions to state entities, local governments, and the various constituency groups. I was delighted.
As always, thank you for the hard work and dedication. Please let me know if you have any issues or concerns.