March 19, 2020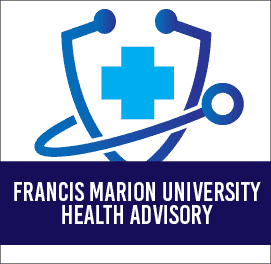 Latest statement from Dr. Fred Carter, FMU President – March 19, 2020
Message from Dr. Fred Carter, president Francis Marion University, to FMU faculty and staff.
Governor McMaster instructed all public universities to take the necessary actions to provide online instruction for the remainder of the semester. This removes any ambiguity regarding the rest of our academic year.
After consultation with Robert Lee, our board chair, we have decided to  postpone spring graduation ceremonies. Most other public universities across the state reached the same conclusion this afternoon. This will not affect the ability of our graduating students to receive their degrees at the end of the semester.
FMU will also work with the Commission on Higher Education and the other institutions to develop a plan for addressing our student's financial arrangements regarding housing and dining services.
As always, call or email me if you have any questions.