December 9, 2016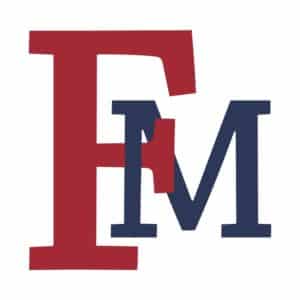 New Healthcare Admin degree flourishing at FMU
New academic programs typically  require a crawl-walk-run phase as they ramp up and become a full-fledged major.
Francis Marion University's new Healthcare Administration major isn't typical.
The inaugural graduating class, which marched Saturday in FMU's Fall 2016 commencement, boasts 27 students. That's third most in any major among the more than 300 graduates at this fall's commencement, and there are 113 additional students in the program, set to graduate over the next few years.
That's quite a feat for a program that's less than a year old, but it's not surprising to Dr. Ruth Wittmann-Price, Dean of FMU's School of Health Sciences. Students are migrating to the new major because it's in a hot field filled with promise. Healthcare Administration opened a new door into that field.
"Healthcare organizations, in-patient and out-patient, are using baccalaureate prepared people in managerial positions to run units and departments," Wittmann-Price says. "It's a good alternative program if they don't want to be a clinician. There are jobs available for them.
"They like the environment, and know that it's steadily growing," adds Wittmann-Price. "They also know that a lot of the healthcare environment is moving from the in-patient to the out-patient. All of these out-patient centers have mangers. Managers that do budgeting, scheduling, order supplies, and those managers are typically baccalaureate prepared people that have to have a good basic knowledge of healthcare, finance, psychology, and sociology —  what's needed in healthcare."
Health Care Administration incorporates many courses which already existed in FMU's nursing program and School of Business. So, offering the degree was a natural for the university's administration.
The online aspect of the degree — it's FMU's first entirely online degree — offers flexibility that allows students to work or participate in extracurricular activities. That's appealing to some students.
Others are enamored by the fact that it opens the door to opportunities within the healthcare field, but without being a clinician. Practitioner jobs on the front line of medicine — nurses, doctors, nurse practitioners, physician assistants — can be rewarding but they're not for everyone.
Jonathan Hicks, a member of the 2016 class, says the opportunities available in Healthcare Administration were exactly what he needed, even though he wasn't aware of it.
Hicks entered college with plans to major in music, but he soon switched to nursing. He liked some aspects of that — he soon decided that healthcare was the field for him — but didn't like all of it.
"I learned quickly that if you don't have the passion to be a nurse, you're not going to be very successful with it," Hicks says. "I didn't get too far in until I realized, 'Hey, this isn't for me.'"
After a conversation with Wittmann-Price, Hicks decided to give health care administration a try.
Breanna Robertson followed a similar path, switching from Biology to Healthcare Administration, shortly after the new program began in 2015. Robertson says the the move was a no brainer for her.
"I definitely jumped on it," Robertson says. "I was very excited about Francis Marion bringing that program here… I really think I have a bright future in it."
Other students obviously view the addition the same way. That's why the new major is growing so quickly. Wittmann-Price has been busy accommodating the growth. Dr. Sarah Kershner will soon join the FMU faculty next year as a program director.
"The formula is a winner," Wittmann-Price says. "If you want a job today, the largest employers are healthcare organizations. So the fact that health sciences is becoming a popular school should not surprise anybody."
For more information, contact Matt McColl, Francis Marion's director of media relations at mmccoll@fmarion.edu, 843.661.1227 or 843.687.0186.