Online Official Requests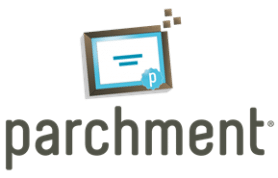 You may make an online transcript request through Parchment Exchange.
Help Francis Marion Go Green– Parchment saves paperwork by allowing you to conveniently submit transcript requests online.
Allow 1-2 business days for transcripts to be processed.
All parchment requests placed through parchment are for official documents.
Parchment service may not be an option for you to receive/send your transcript if you attended before 2014.
Please allow up to 3-5 days during peak request times, such as the end of each semester.
---
Online Unofficial Requests
Requests for unofficial electronic transcripts as well as official hardcopies can be made through the FMU Marketplace link:
https://secure.touchnet.net/C20764_ustores/web/store_cat.jsp?STOREID=1&CATID=27&SINGLESTORE=true
There is a $9.00 fee per copy of your transcript. Please allow 1-3 days for there requests to be processed.
Parchment is the only option that offers official electronic transcripts.
---
Request Form
You may make a written request by printing and then submitting the Transcript Request Form.
All transcripts whether official or unofficial are $9.00 each. Official transcripts are sealed and embossed with gold Registrar's seal. Unofficial transcripts are issued to the student by mail, fax or email.
Transcript requests are generally honored within 3-5 business days upon receipt into the Registrar's Office.  Please allow for exception during the May and December grading periods. Every effort is made to process requests promptly. Transcripts are not processed over the weekend.
Mail or fax the request form to:
Office of the Registrar
Francis Marion University
PO Box 100547
Florence, SC 29502-0547
Fax: 843-661-1177
Please make check or money order payable to Francis Marion University. You may also charge transcript fee to credit/debit card. Contact the Cashier's office at 843-661-1596. A receipt number will be issued to you once transaction is completed. Be sure to record your receipt number on form to confirm payment. The Cashier's office does not send receipt information to the Registrar's office. This is the responsibility of the person submitting the request.
When ordering transcripts, please keep in mind that the university is closed for the extended periods listed below:
The university is closed Nov. 26 – 27 for the Thanksgiving holiday.
The university is closed December 21 – January 1 for Winter break.
Transcript requests will not be processed during these times.