Latest News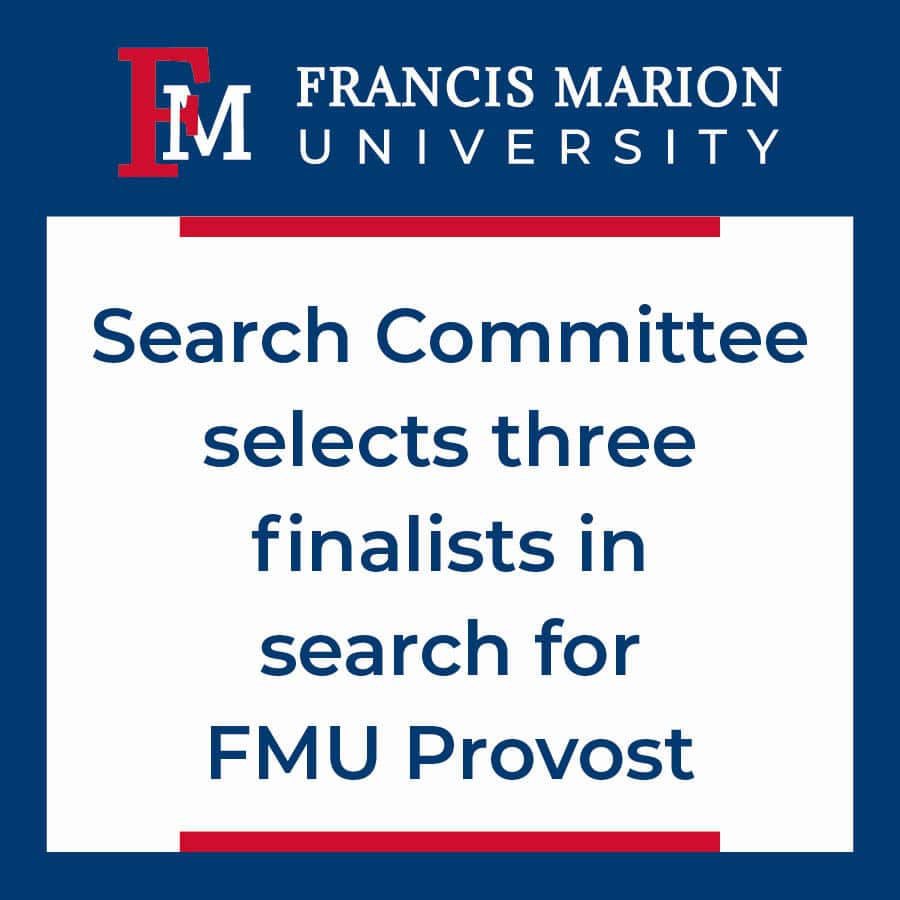 Search Committee selects three finalists in search for FMU Provost
FMU Provost Search Committee
Resources
Stay up-to-date with the latest weather reports, road closings, and other important information during this weather event.
Swampfox Alerts
Francis Marion University's SwampFox Alerts system provides the University with a fast and efficient means for notifying the FMU community — students, faculty and staff — when campus emergencies occur. The alert system can be used 24 hours a day, 7 days a week. It sends messages via text, email, social media, on campus message boards, and to University-owned computers.
Depending upon the nature of an emergency, the system may send users multiple messages, adding updated information as it becomes available. SwampFox Alerts are used for public safety emergencies and for official weather-related information such as closings. It is only used in the case of emergency.
Click the link below to find out more about FMU's SwampFox Alerts system.