November 20, 2020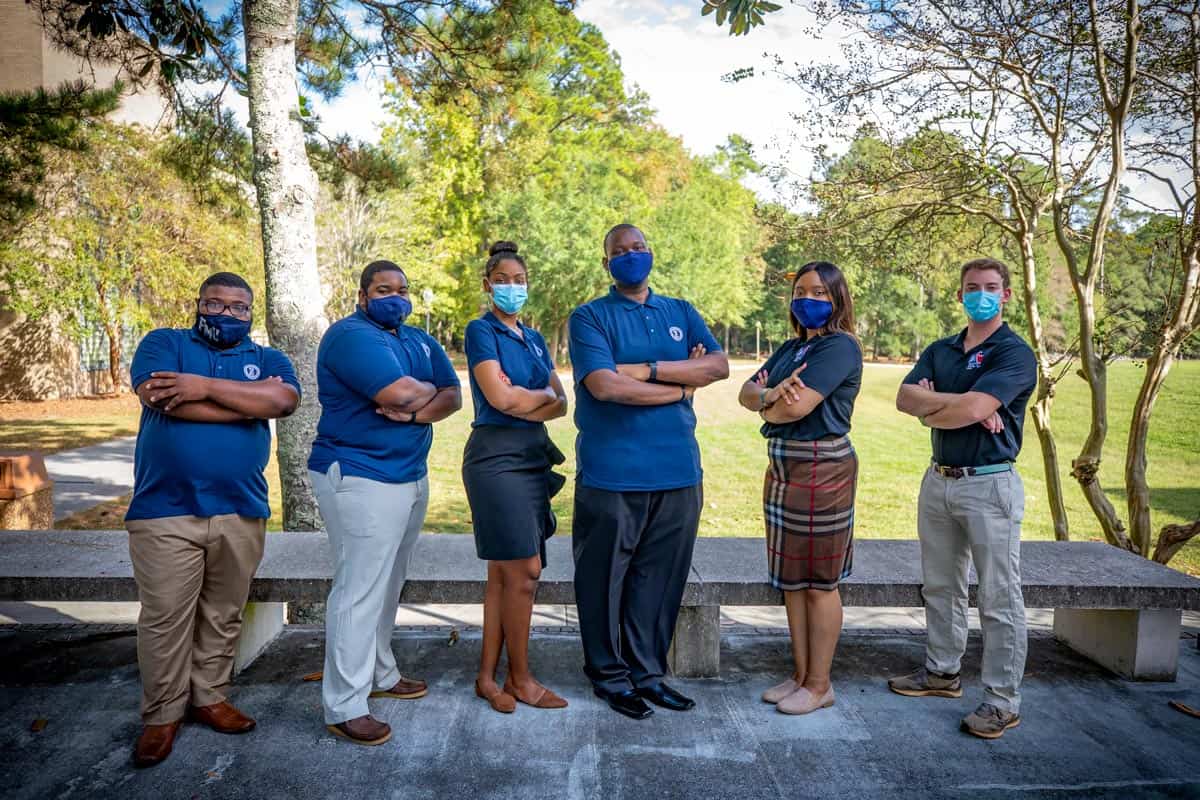 Carter: 'Hats off to FMU students' for mature response to pandemic
Francis Marion University President Dr. Fred Carter praised the student body's response to the COVID-19 pandemic during remarks at Thursday's FMU Board of Trustees meeting.
FMU instituted a wide-ranging set of safety protocols and procedures when it re-opened for the fall semester, ranging from mandatory mask wearing to the creative use of large spaces on campus for classrooms. FMU has had some of the lowest COVD-19 case numbers in the state this fall. Since March, there are fewer than 80 known cases associated with the FMU community. 
Carter said the University benefitted from good planning and probably good fortune as well. But he said FMU's 4,200-plus student body deserves a lot of credit, too.
"Our staff and faculty put together an excellent plan," said Carter, "But that would have taken us only so far without the mature and sensible attitude our students brought with them to campus. They rallied around the plan we put in place and that has made all the difference. It was clearly important to them to return to an in-person learning environment, and it showed in their behavior and comportment. Our hats are off to them."
FMU will continue to operate under the protocols in the near future.
Classes for the fall semester end on November 25 and spring semester classes won't begin until January 19. Online exams will take place in some classes, but students will not be on campus during that nine-week period.  
FMU will hold in-person graduation ceremonies for the more than 350 fall graduates on Dec. 11-12. But the event will be divided into five separate ceremonies to allow University personnel, graduates, and a limited number of guests, plenty of room for appropriate distancing.  
Detailed information on the ceremonies will be sent to graduates soon.