March 22, 2023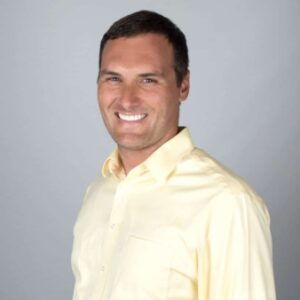 Congratulations Dr. Ivan Dungan : The First McNair Institute Fellow
The McNair Institute of Research and Service is proud to announce the establishment of the McNair Research Fellowship program and welcomes Dr. Ivan Dungan as the Institute's first Fellow. 
Dr. Dungan is an Assistant Professor of Math at Francis Marion University and has been conducting research with Artificial Intelligence (AI). The McNair Research Fellowship is designed to encourage more collaboration between FMU faculty and the local community. Dr. Dungan's current work exemplifies these goals by growing the connections between Francis Marion University and local businesses, as they work hand in hand to better the community. "We can develop together," said Dungan.
Dr. Dungan is making AI available to local small business owners, allowing them to harness a powerful tool that could otherwise be financially unobtainable. This collaboration is mutually beneficial to Dr. Dungan's work, as his AI research is furthered and made more accurate by real world data. There is also the added benefit of fostering relationships between student researchers and local businesses that could lead to employment after graduation.
"We have a great partnership between the academics at the University which allow us to be experimental and a business which needs to be pragmatic, but if we combine those strengths I think we can really be competitive to these other companies [ Google, Microsoft, etc]," said Dungan.
Overall Dr. Dungan hopes to "make more connections," and encourage other FMU faculty to conduct research in the community. "It's very particular to the nature of this University being that our students end up a lot of the time coming right back to this community. I think it's that much more important that we work directly with the community." 
The AI research is about "leveraging the strength of a computer," and using it to process data and solve complex problems that are just out of reach for the human mind. He will be presenting his work 'Neural Net infused Causal Networks:  A Powerful Combination Applied to Product Analysis, Prediction, and Evaluation' at the 2023 SC EPSCoR State Conference Friday, April 14th.
We look forward to seeing the connections that Dr. Dungan continues to develop as a McNair Fellow.