December 9, 2018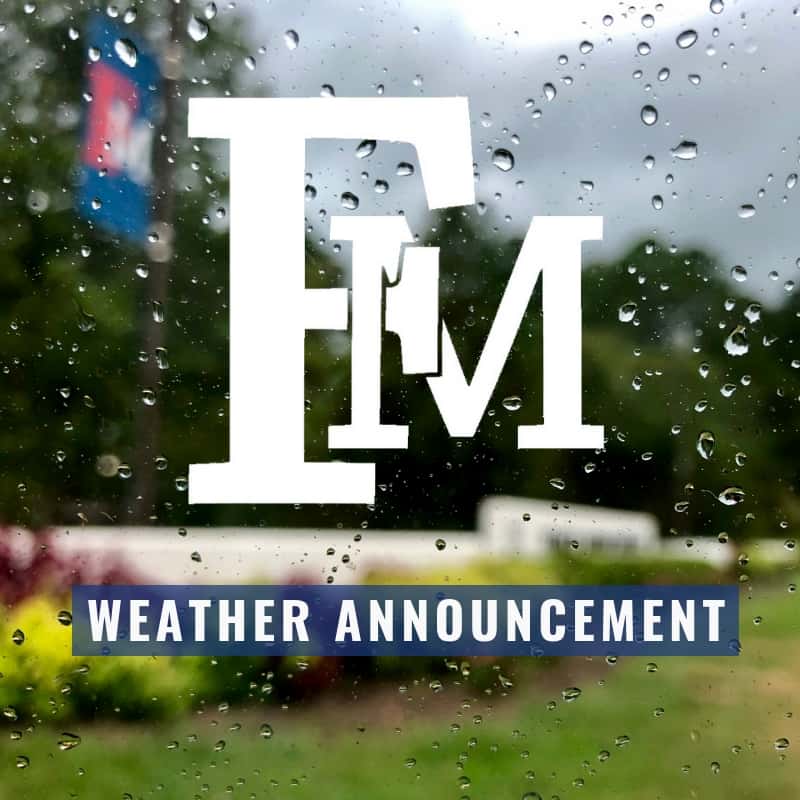 December 9, 2018 – FMU exams continue on a normal schedule
Final Exams at Francis Marion University will continue as scheduled for the week of December 10.
FMU is monitoring the weather situation in the Carolinas, but currently there are no plans to alter University exam schedules on Monday Dec. 10 or Tuesday Dec. 11.
Check the FMU Weather Alerts page for any additional updates.