December 13, 2018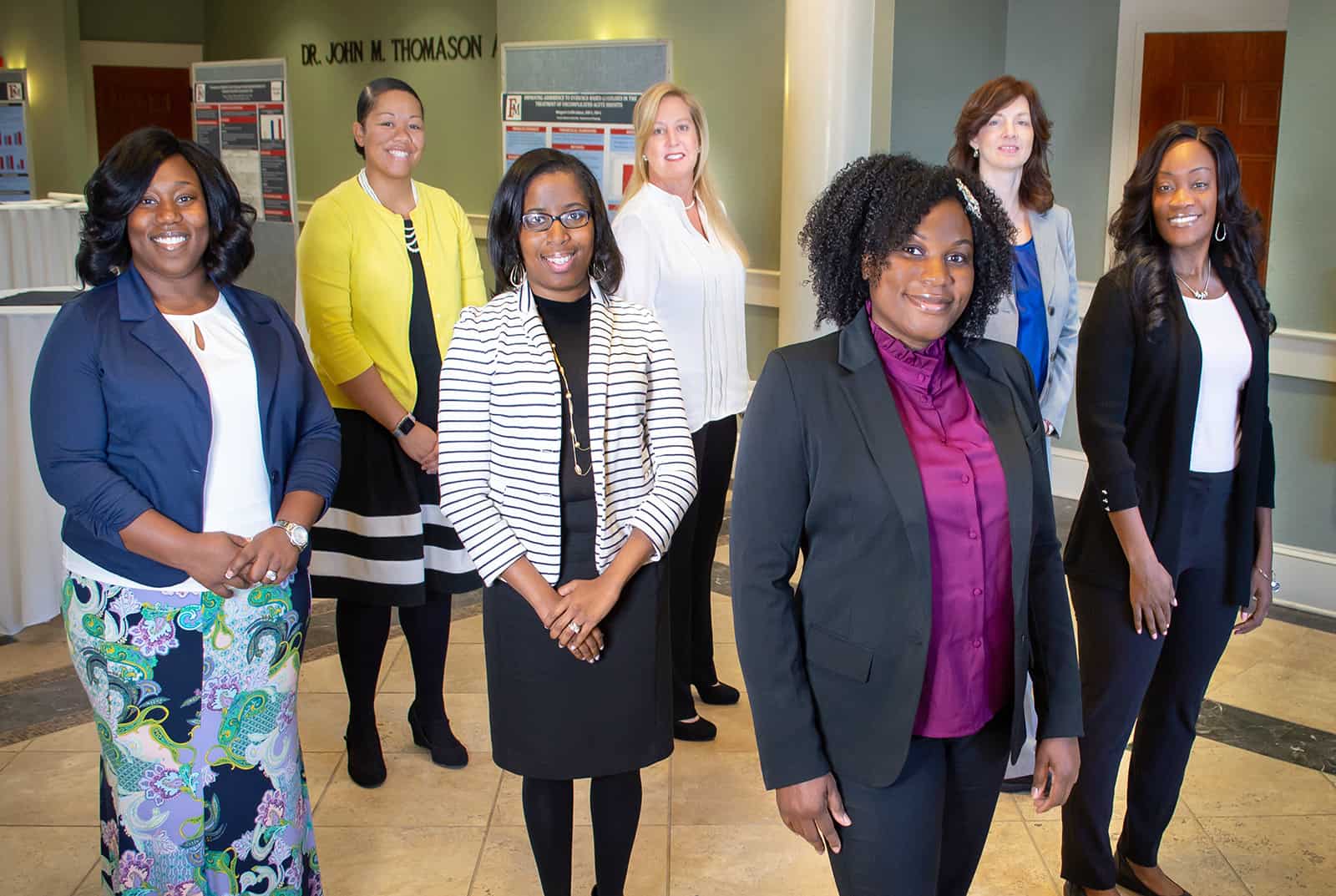 First doctoral grads bring real-world research focus to regional health care issues
FLORENCE — Francis Marion University graduated its first class of doctoral students at its fall commencement ceremony Saturday.
It was a big day for the University.
A big day for the community and the region, too.
Seven students received their Doctor of Nursing Practice (DNP) degree. FMU launched the program as part of a strategic mission to help improve health care access in the Pee Dee and beyond, and to provide meaningful career paths for students. The DNPs will help by serving as both frontline practitioners and in faculty roles at colleges and universities.
That latter role will include research as well as teaching. The potential of the research role was on display when the DNPs presented their doctoral research projects a few weeks prior to graduation.
The seven projects covered topics ranging from diabetic foot risk and better standards for lung cancer screening to lifestyle intervention in young children and better treatment for sinusitis. All dealt with real-world problems that practitioners face — and struggle with — daily.  All offered research-based ideas for improving care in those areas.
Newly minted DNP Dr. Australia Greene of Miami, Fla., says "being able to put time into this level of research, into topics that we'd see every day in a practice or a hospital, can make a real difference. I'm looking forward to doing more of this in the years ahead."
Adds Dr. Margaret Croffie-Nelson, a Californian who has since moved to Columbia, S.C., "Being able to immerse myself in this research (into sinusitis) made me feel like an expert in this area. That, in turn, will make me a better practitioner and a better resource for my patients. I feel like this will be my life for awhile, something I'm going to – pardon the pun – live and breath. I couldn't have done that if Francis Marion hadn't created this program."
Dr. Ruth Wittmann-Price, dean of FMU's School of Health Sciences, says the DNP was a natural and needed extension of the University's growing programs in health care education.