December 13, 2018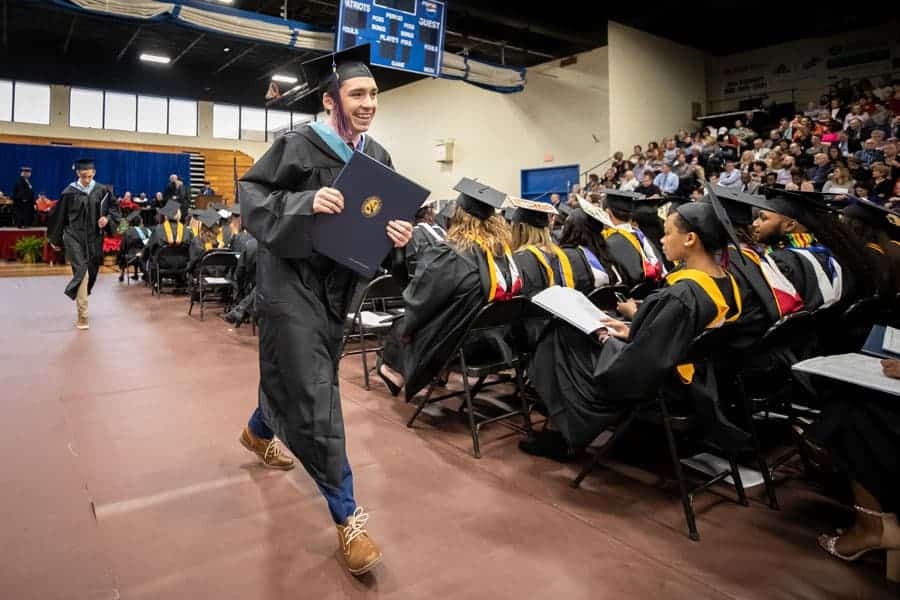 FMU grad ready to head back to the classroom
College is a time to try new things. To take classes to find out what you're interested in. To join campus organizations to meet new friends. To grow as a person and into a professional.
That's the blueprint Austin Halliburton followed during his time at Francis Marion University, where he sampled as many parts of campus and academic life as he could.
The Mid-Level Education major's philosophy on life is quite similar, too.
Halliburton served as a resident advisor at FMU, as an orientation leader, as second vice chair of the South Carolina College Republicans, as member of FMU's College Republicans, as volunteer worker in GOP campaigns,  as a participant in the President's Bowl intramural quiz bowl competition, as a "sailor" in FMU's Cardboard Regatta, and … as a superb student. He's graduating with cum laude honors.
Mastering the classroom is critical, says Halliburton, but the college experience is about much more than that.
"You hear about college and you think you're there just to learn, but you're not," he says. "You're there to grow. You're not just there to learn and read books. You need to grow and get involved."
This spring, Halliburton will transition from the classroom to… the classroom. He'll be a social studies teacher at Florence's Southside Middle School this spring.
The Goose Creek native plans to be involved in a most aspects of that school, too. He hopes to start and advise clubs, coach sports, and, of course, teach history with the gusto that only someone with Halliburton's level of enthusiasm can.
He's always been interested in history and politics. At FMU, he was a regular in the offices of Dr. Will Bolt (history) and Dr. David White (political science), talking  history, or politics, or a mixture of the two.
Though it's not rare at FMU for students to have one-on-one discussions with their professors outside of the classroom, the engagement Halliburton had with his mentors was one of the factors that helped propel him into his chosen career.
"You can include some things that aren't exact when you're teaching history," he says. "If you're teaching math, then you're just doing math, but if you're teaching history, you can talk about life lessons and things that happened in history that we can learn from.
"I just want to help build relationships with students and help them get to where my teachers helped me get to," he says. "I like to laugh with my students and have fun. I like to create an environment where they're not judged or pressured, which is exactly what I got (at Francis Marion). To be a part of the process is amazing."