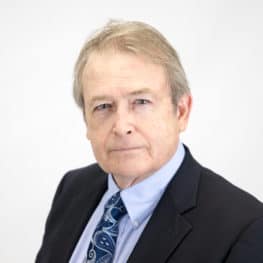 Timothy L. Hanson
Associate Professor of Mass Communication
Office: CEMC 111-B
Phone: 843-661-1560
thanson@fmarion.edu
Bio
Tim Hanson joined the FMU faculty in 1996 after spending nearly 20 years as a newspaper writer, wire service reporter, magazine editor, news bureau chief and foreign correspondent.
After earning his bachelor's degree in journalism from Eastern Washington University, Hanson worked as a reporter for three newspapers in the Northwest – including a five-year stint with The Spokesman-Review in Spokane, Washington – before moving to Asia in 1985.
Hanson lived and worked in Asia for nearly a decade. He served as News Bureau Chief for Pacific Stars & Stripes in the Philippines and later as that paper's Assistant Pacific Editor in Tokyo. He also was South Asia Correspondent for United Press International in New Delhi and, in Hong Kong, was Managing Editor of The Reader's Digest (Asian Edition).
During his time in Asia, Hanson covered a variety of stories, including the People Power Revolution in the Philippines, the fall of Prime Minister V.P. Singh's government in India, the long-running Tamil revolt in Sri Lanka, and the Pro-Democracy Movement in Nepal.
Returning to the United States in 1994, Hanson accepted a teaching fellowship at the University of Montana's School of Journalism in Missoula where he earned his master's degree in journalism.
Hanson has received several writing and reporting awards, including one for investigative reporting from the Society of Professional Journalists. That award stemmed from a series of articles Hanson wrote about a man who had been arrested for kidnapping and armed robbery. Hanson's reporting proved that police had arrested the wrong man.
A selection of his articles and photos are available at www.timhansonclips.com
Education
M.A., University of Montana