March 24, 2023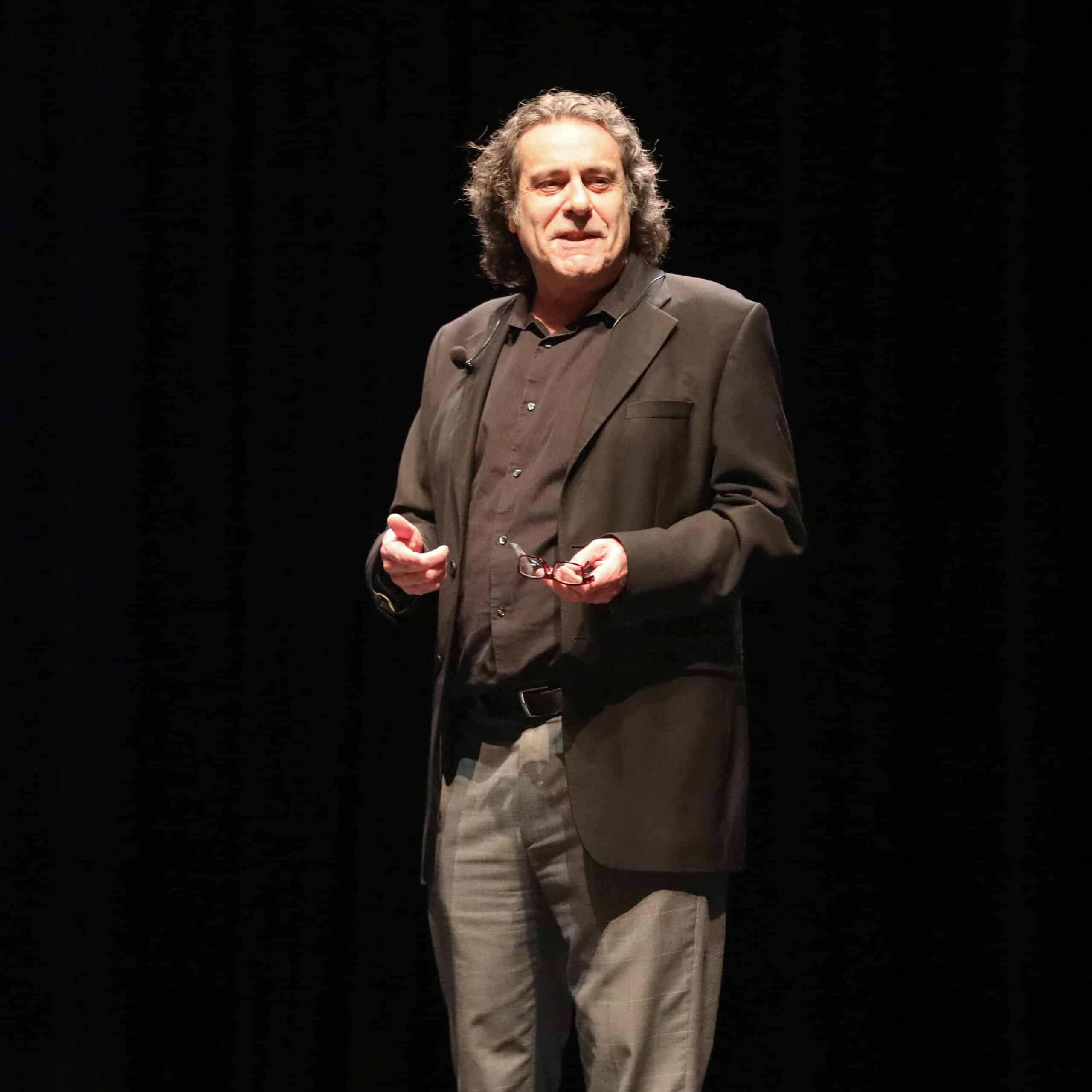 Dr. Ronald Murphy delivers Moran Address at FMU
Dr. Ronald T. Murphy delivered the 14th Annual William C. Moran Address on Thursday at the Francis Marion University Performing Arts Center.
The Moran Address has traditionally been a platform for retiring or recently retired faculty to deliver remarks encompassing thoughts and ideas from their area of study and life experiences.
Murphy's address was inspired by a brief period of homelessness he experienced after being displaced from his New Orleans home by Hurricane Katrina. Titled "Harnessing FMU's Resources to Address Homelessness and Poverty in Florence," Murphy's address also outlined how the local community can support the homeless population.
He received his undergraduate degree from Tufts University in 1980 where he majored in psychology and biology and obtained a Ph.D. in Clinical Psychology at the State University of New York at Binghamton in 1989. Prior to joining the Psychology Department at FMU, he was involved in the treatment of and research on PTSD, substance abuse, and motivation to change at the Department of Veterans Affairs National Center for PTSD and also served as a faculty member at Dillard University in New Orleans.
Murphy is actively involved in the community where he works with veterans and the homeless. Currently, he is co-chair of the Mayor's Youth Initiative, director of the Florence Family Support Center, and serves on the board of the Veterans Resource Center of Florence. 
The Moran Address has been an FMU tradition since 2005 and is named after Dr. William C. Moran, FMU's vice president of Academic Affairs from 1978-1992. Moran, who went on to become president of Lander University after leaving FMU, is remembered for his many civic, academic, and cultural contributions to South Carolina. He was presented the Governor's Award in the Humanities in 2008.
The Moran Address is made possible thanks to a generous endowment from the Moran family.