May 20, 2019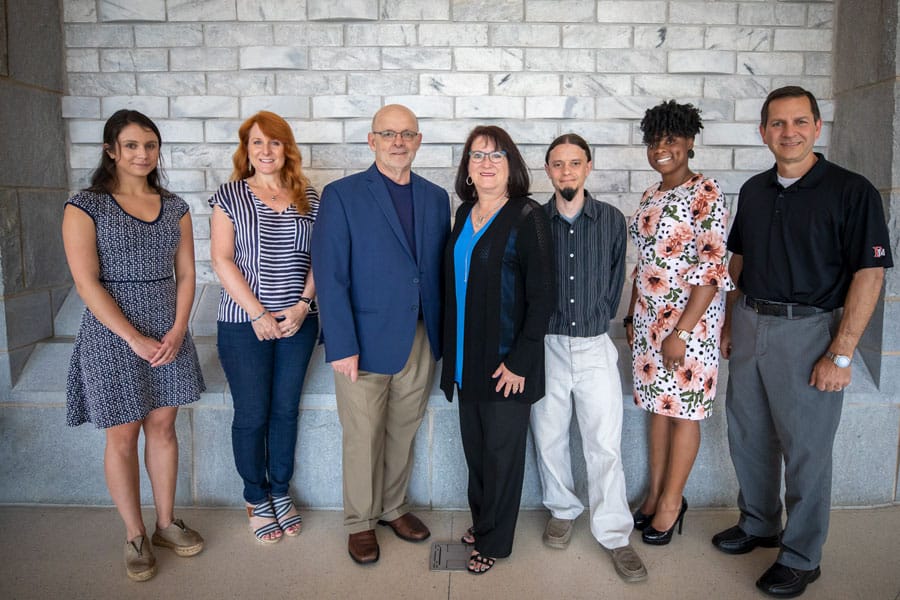 Duke Energy provides grant to FMU to strengthen non-profits in the Pee Dee
The Duke Energy Foundation recently provided a $25,000 grant to Francis Marion University's Fred R. Sheheen Non-Profit Leadership Institute as part of its focus to help strengthen non-profits in the communities they serve.
The grant included scholarships to the University's Fred R. Sheheen Non-Profit Leadership Institute, funding for a grant writing workshop in Lake City, and nine mini-grants awarded to select Pee Dee non-profits.
Each $1,000 mini-grant was provided to a non-profit to assist them in better serving the communities where they administer their programs. Recipients of the grants were the United Way of Florence County, Sea Haven Inc., the Boys and Girls Club of the Pee Dee Area, Circle Park Behavioral Health Services, House of Hope of the Pee Dee, Tenacious Grace, Lake City Community Outreach, Eastern Carolina Homeless Organization, and Anderson Interfaith Ministries.
The nine organizations operate across an array of fields in the non-profit world, including decreasing poverty, eliminating child illiteracy, assisting underserved youth or workforce development.
As part of this year's NPLI training, participants applied for a scholarship grant to be a part of the institute and were selected by the Non-Profit Leadership Institute.
The Fred R. Sheheen Non-Profit Leadership Institute was created to meet the needs of local non-profit organizations in the Pee Dee Region and beyond. In its 17 years of operation, it has provided guidance and training for more than 400 individuals and their organizations.