June 5, 2018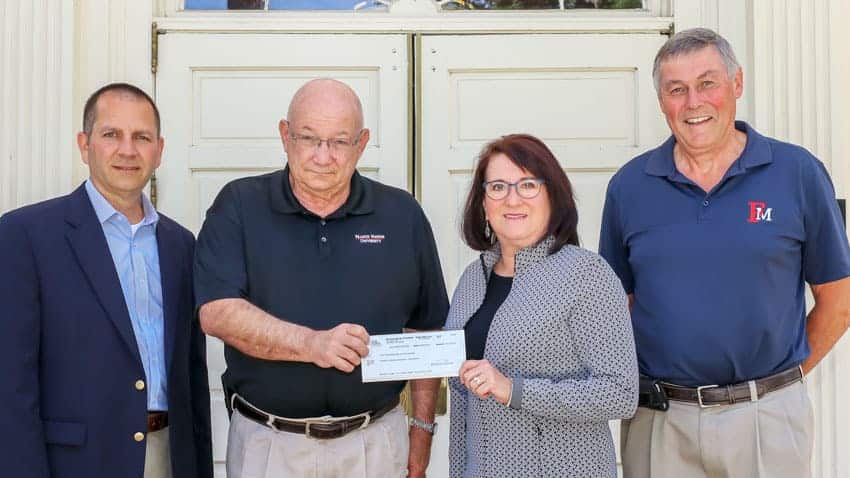 Duke grant will support FMU engineering expansion
The Duke Energy Foundation made a $50,000 gift to Francis Marion University's new Mechanical Engineering degree program on Tuesday.
The gift is part of the Duke Energy Foundation's ongoing support to communities in South Carolina through its "K to Career" educational and workforce development initiatives. "K to Career" grants focus on support of science, technology, engineering and math (STEM) areas of study, childhood reading proficiency, and workforce development.
The grant will go towards the purchase of equipment necessary for FMU to bring the program online.
The Mechanical Engineering program at FMU is in its development stages. A feasibility study, which endorsed the idea, was completed last year.
Mechanical Engineering represents an expansion of FMU's recent, highly successful, foray in to engineering. The University launched its Industrial Engineering program in 2014. The first two classes of graduates all either have been employed in their field, or have moved on to graduate studies; and the program is growing steadily.
Duke Energy also made significant contributions to the IE program, and to FMU's highly regarded programs in Health Physics.
Dr. Fred Carter, president of Francis Marion, says the latest gift is part of one of the university's most successful public-private partnerships.
"Duke continues to be one of our strongest industry partners, and we're delighted that they've chosen to support the development of our mechanical engineering program," says Carter. "This type of donation enhances the opportunity for students throughout this region to receive an incomparable education in a dynamic field — at a reasonable cost."
Mindy Taylor, government and community relations manager for Duke Energy, says education is a critical component of ongoing workforce development.
"Education and training are important throughout one's career," says Taylor. "Workforce development initiatives, including higher education and job readiness programs, can help create the next generation workforce business and industries need to be successful."