November 16, 2023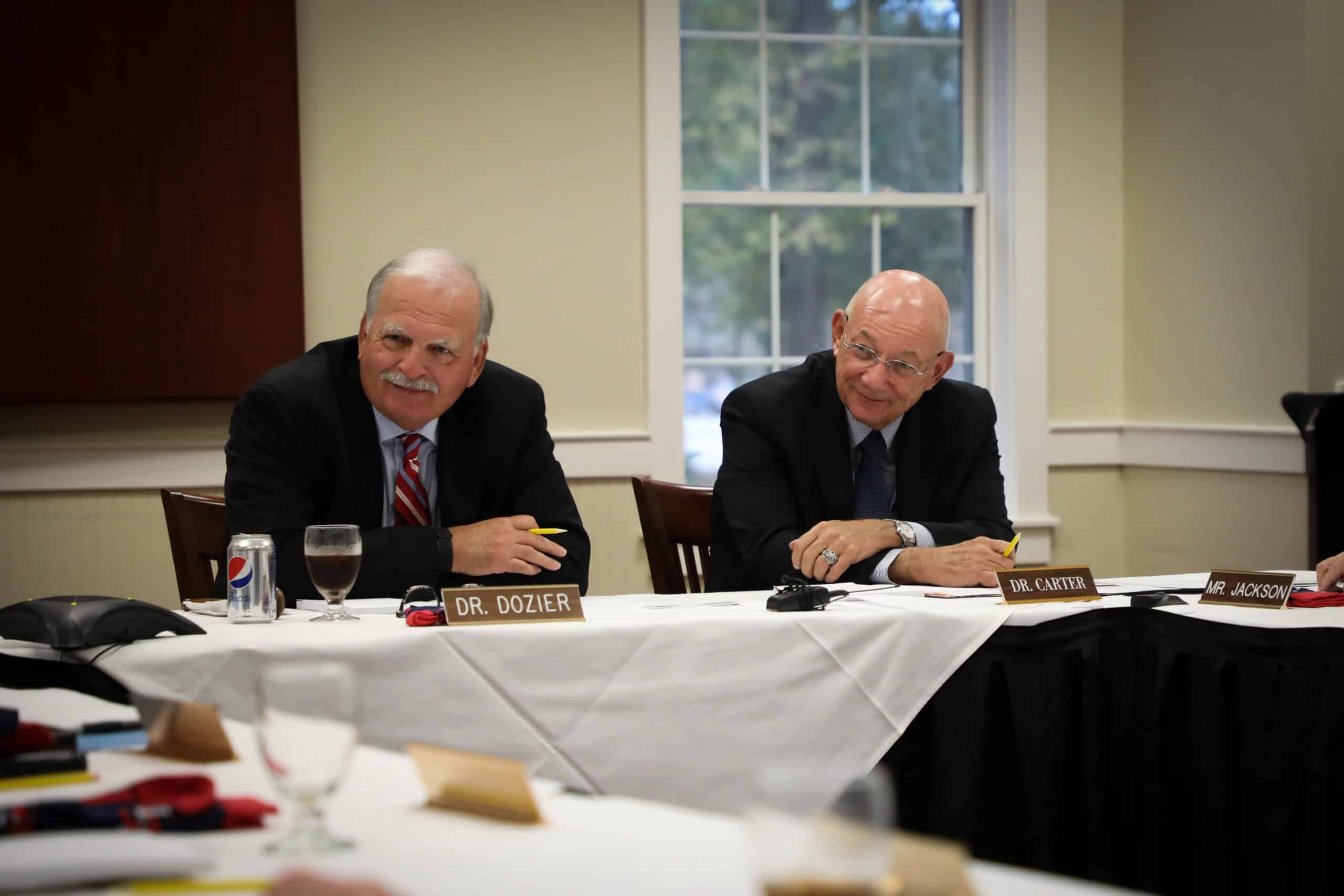 FMU Board of Trustees approves new undergraduate degree, holiday bonus
On Thursday, Francis Marion University held its quarterly Board of Trustees meeting. During the meeting, a new undergraduate degree and holiday bonus were approved.  
In fall 2024, the university will begin offering a Bachelor of Science in Education, Multi-categorical Special Education: Autism Studies, Pre-K through 12. This new program will focus on the needs of autistic individuals and students with other neurodevelopmental disorders.
This program is being created in collaboration with multiple disciplines including Education, Psychology, Speech-Language Pathology, and Occupational Therapy. The program will not only provide a strong scholarly and practical base in special needs education, it will also address the specific educational, therapeutic, and interventional needs of autistic and neurodevelopmentally divergent students in the pre-kindergarten through high school student population. FMU's program will be the only one of its kind in South Carolina and only one of two programs in the southeastern United States.
Students who complete this program may receive special needs teacher or applied behavioral analysis certification. These certifications will uniquely qualify graduates to serve as school psychologists as well. Graduates of this program will have received the necessary undergraduate education to pursue a masters or doctoral degree not only in Education, but also in Psychology, Speech-Language Pathology, or Occupational Therapy.
"The addition of this new degree in Autism Studies further solidifies the university's reputation for providing programs that are critically needed in our region and state," said FMU President Fred Carter. "With special legislative funding, we are starting the first multi-disciplinary, collaborative program in South Carolina. Our graduates will be fully prepared to meet the needs of autistic and neurodevelopmentally divergent students in K-12, collegiate, and workplace settings."
At the request of President Carter, the Board also unanimously approved a $2,000 holiday bonus for all full-time faculty and staff. FMU has provided holiday bonuses for faculty and staff since 1999.