November 13, 2019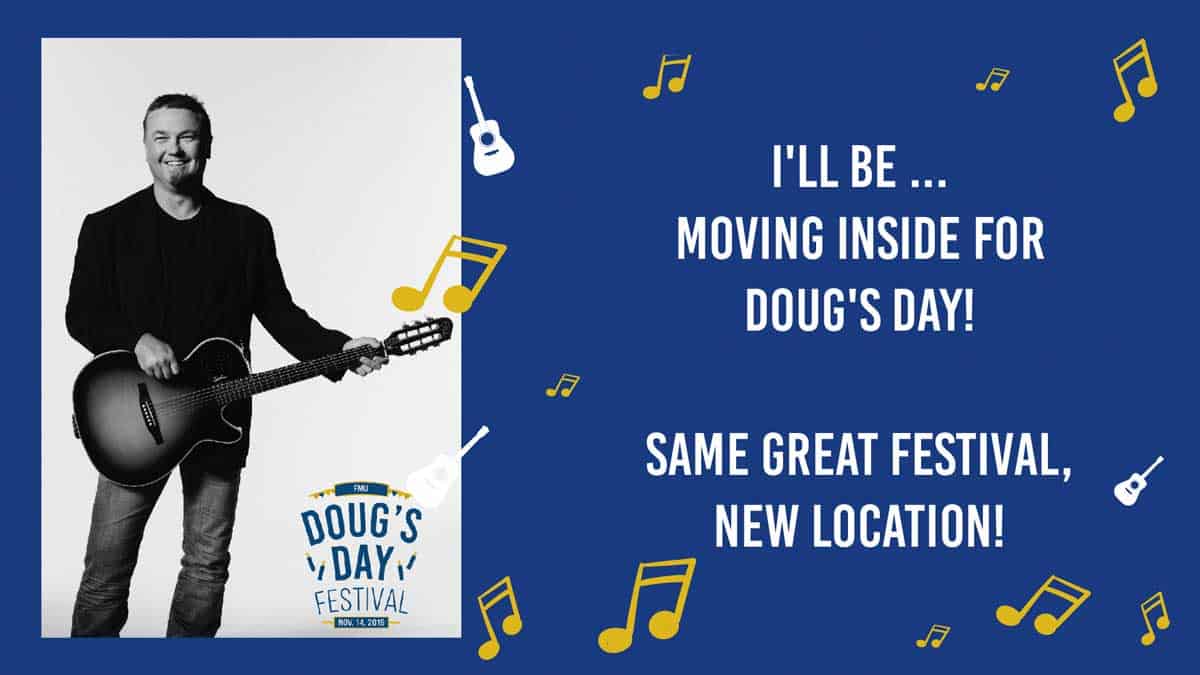 FMU changes Doug's Day venue to Smith University Center
Francis Marion University's Doug's Day festival, a founders' day event celebrating the University's 50th anniversary, is moving to the Smith University Center on the FMU campus due to the threat of inclement weather.
The forecast isn't good, but the plan for good times for the FMU family and the University's many friends hasn't changed. Doug's Day will begin at 5:30 p.m. and feature a free concert by South Carolina's own Edwin McCain at 7:30 p.m.
Food vendors, craft beers, a DJ and much more will be, in and around the Smith Center, prior to McCain's concert.
Everyone is invited to the event, a grand celebration by Francis Marion community as it heads into its 50th year. 
Doug's Day is named after Francis Marion's founding president, Dr. Doug Smith, but it's also a celebration of the founding staff and faculty who saw the University through its formative years.  
McCain will bring his own special touch as the centerpiece for the event. His iconic hits "I'll Be," and "I could not ask for more," are literally the soundtrack for a generation.